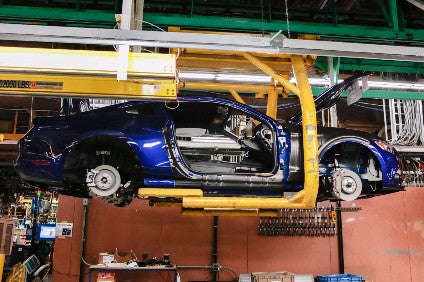 A Ford brake parts contract has enabled a Mexican based supplier to increase jobs at a factory near Flint, Michigan.
Rassini, which designs and manufactures suspension and brake components for the automotive industry, was awarded a contract for the sixth generation Ford Mustang. The company is supplying brake rotors from its facility in Mt. Morris Township, Michigan (a Flint suburb), increasing by more than 10% its workforce in and around Flint.
"It's an honour and a privilege to partner with our long-time customers at Ford on one of the most iconic and American made vehicles in the history of our industry," said Eugenio Madero, CEO of Rassini. "The continued growth and success of our Mt. Morris Township facility is a result of the hard work and dedication by our employees in Michigan, and we look forward to continuing to work with Ford to meet and deliver upon their needs."
Rassini supplies high carbon brake rotors for the Mustang. It is certified and recognised globally as a technology leader in the design and production of high quality brake components within the automotive industry. The 380mm diameter rotors for the Ford contract offer precise tolerance to ensure ultimate performance while increasing overall longevity of the parts.
Rassinia has its US Technology Development Center in Plymouth, also in Michigan, while the Mt. Morris Township plant, opened in 2013, is the supplier's second US factory. Ford is the second automaker supplied from the facility.
A spokesman for Rassini told just-auto the Mustang contract was new to Rassini and supply began earlier this year.
"This marks the second OEM contract to come through to that particular facility," he added.