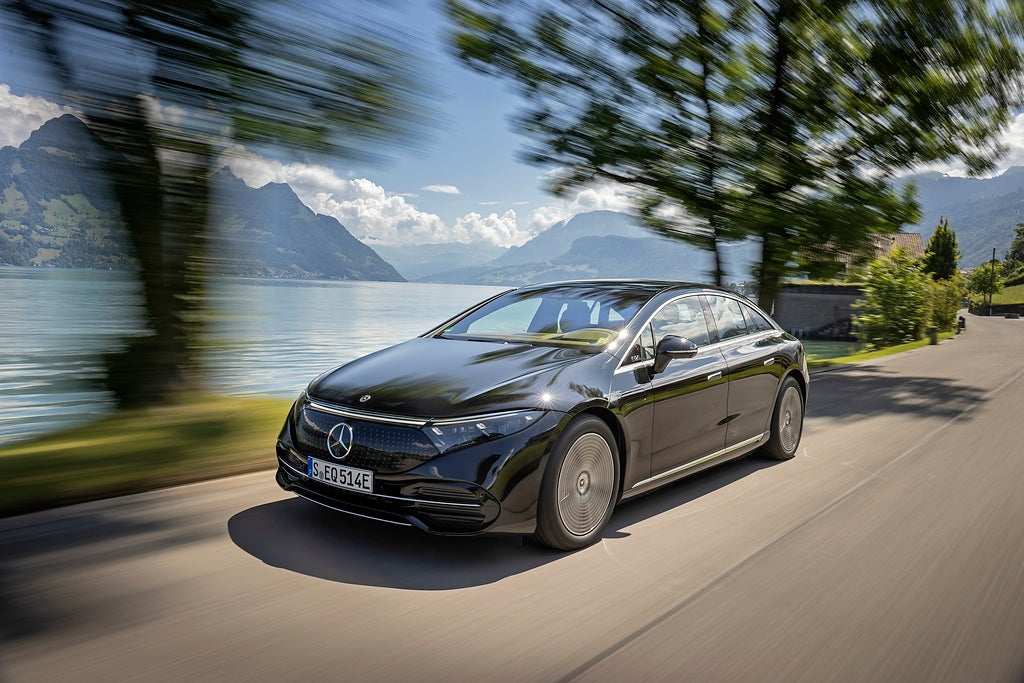 Mercedes-Benz Cars delivered 1,617,508 (+3.0%) vehicles between January and September 2021. Deliveries were boosted by record demand in China, which helped raise worldwide sales of the S-Class by 45% to 62,306 units during the same period. High-end vehicle deliveries held up even in the third quarter as the semiconductor supply shortfall intensified, impacting overall production and sales.
The world-wide supply shortage of certain semiconductor components affected global deliveries to customers in Q3, especially in September. The chip supply situation remains volatile and the shortage is expected to continue to impact the upcoming quarters in terms of production and sales, the automaker said.
In the first three quarters of the year, sales of hybrid and electric vehicles surged to a record 184,369 units (+142.7%).
Overall 61,652 plug-in hybrids and all-electric cars were sold in Q3 (+34.1%) of which 19,298 were electric-only vehicles (+38.0%).
Year-to-date, deliveries of Mercedes-AMG models reached 116,394 (+30.6%), G-Class models rose to 31,637 (+29.6%) units and Mercedes-Maybach sales increased to 10,809 units (+41.8%). Mercedes-Maybach sales also surged during the third quarter, rising 86% in large part thanks to the availability of the next generation Mercedes-Maybach S-Class.
Sales of Mercedes-Benz in the Asia-Pacific region rose to 788,713 (+5.6%) between January and September, a new record, and reached 592,203 units (+4.0%) in China. In Europe, sales reached 528,180 (-3.5%) of which Germany accounted for 152,514 units (-20.1%) while sales in the North America region totalled 248,086 units (+8.6%) with 215,776 passenger cars delivered to customers in the USA (+9.6%).
Mercedes-Benz sold 428,361 cars world-wide in Q3 (-30.2%). Around 23,600 S-Classes were delivered to customers in Q3 (+48.1%). The GLC SUV was again the best-selling single Mercedes-Benz model world-wide, followed by the E-Class sedan.
Sales Mercedes-Benz Vans
Mercedes-Benz Vans delivered 243,678 (+9.8%) vehicles between January and September, thanks to strong demand across the whole range. In Q3 2021, sales reached 83,160 worldwide, 13.3% below the strong prior-year quarter, which was characterised by corona-related catch-up effects. This decrease was driven in particular by the semiconductor shortage. Sales of electric models increased by 278% compared to Q3 2020.