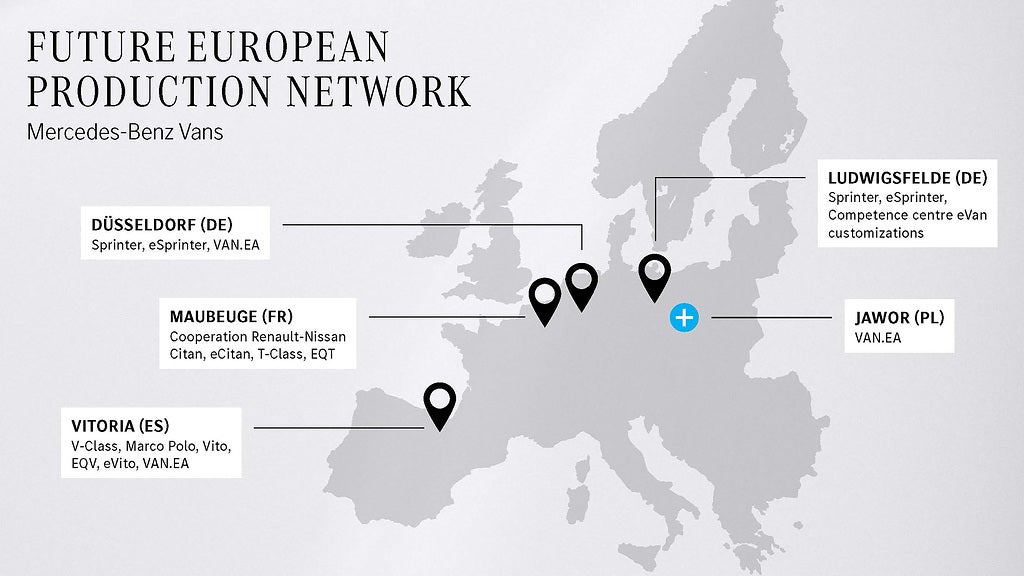 Mercedes-Benz Vans said it would add electric van production based on a new platform at a plant in Jawor, Poland where it already makes combustion engines and batteries.
Vans chief Mathias Geisen said: "We are preserving the long term prospects of the existing plants in Europe.
"We have signed a memorandum of understanding with the Polish government and [other relevant organisations]. [We will make use of] infrastructure at the established Jawor location to build a new plant for van production."
Other company plants make a mix of ICE and electric vans but Jawor will concentrate on electric.
Final decisions will only be made after "the granting of aid for the investment in Jawor".
Mercedes said the option to expand the factory by establishing a new joint venture manufacturing company with Rivian for large electric vans was "on hold due to Rivian's ongoing reprioritisation of projects".
Last September the LCV maker announced plans to 'streamline' European production.