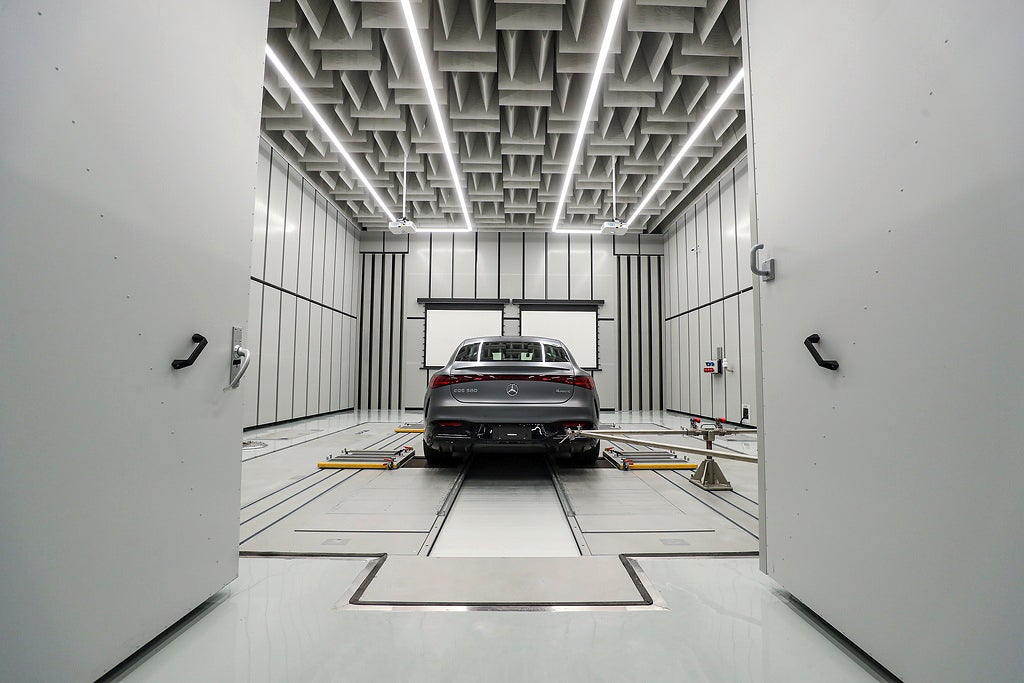 Mercedes-Benz has begun operations at its newly-built CNY1.1bn (US$172m) R&D tech centre China in Beijing, designed to boost the company's ability to develop products better suited for Chinese buyers.
The new R&D centre was expected to be unveiled officially later this month, three years after the company originally announced its construction plans. It was designed to help the automaker stay ahead of regulations and consumer trends in the world's largest vehicle market, which is rapidly embracing connected technology, autonomous driving and electrification.
The new full-fledged R&D centre was expected to employ 1,000 engineers, three times the number currently working at the Mercedes-Benz R&D centre that was opened in Beijing in 2015. The new 55,000 sq m centre was designed to have full vehicle development capabilities, the first such facility outside the company's Stuttgart headquarters in Germany.
The new centre brings together different R&D functions such as research, engineering, simulation and testing under one roof. According to local reports, Mercedes-Benz had invested significantly in computing and in a new design studio, and had transferred its existing design team to the new complex.
Among the centre's facilities is a new chassis lab equipped with a simulator that can simulate extremely rough road conditions plus two cold weather test chambers which can operate at temperatures ranging between -30 deg C and +50 deg C.
Mercedes-Benz sales in China rose by 4% to 592,203 units in the first nine months of 2021, making it by far the company's largest single market, accounting for almost 37% of its global sales.