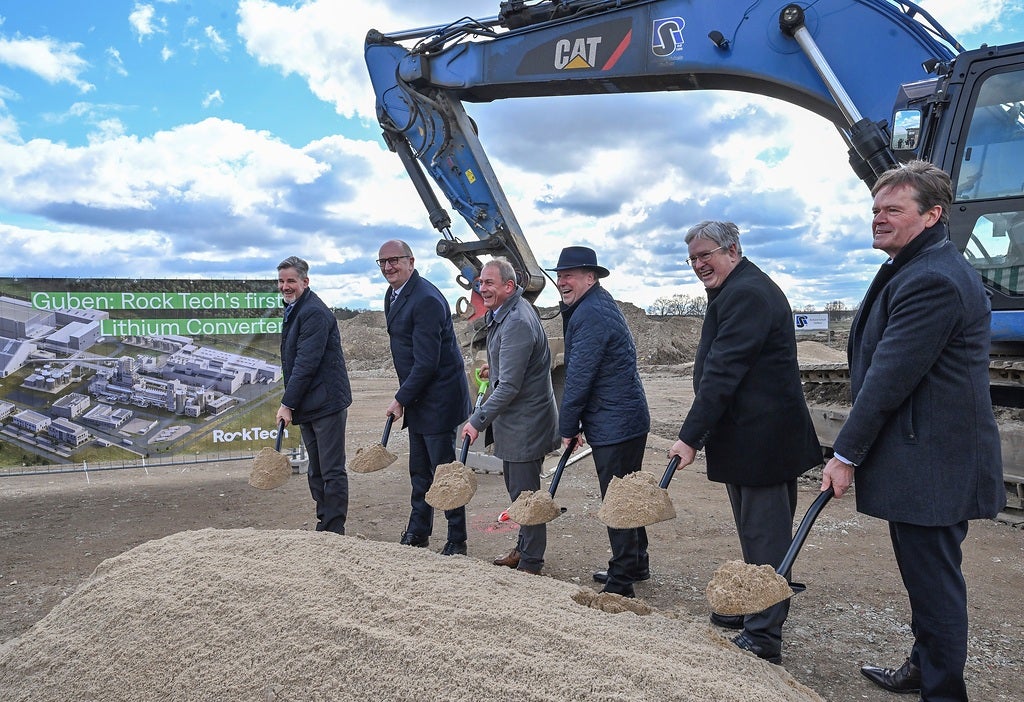 Rock Tech Lithium has broken ground for a lithium factory in Guben, Brandenburg, to supply Mercedes-Benz with battery grade lithium hydroxide from 2026.
The automaker said this was its next step towards localisation and greater vertical integration in drive technology for its electrification goals in Europe.
The deal with Rock Tech would enable the Stuttgart based car maker to supply its battery vendors with high grade lithium hydroxide to scale up production of fully electric vehicles.
The new converter plant is a further milestone in the relationship between automaker and German-Canadian startup. The two companies signed an agreement last year for the supply to battery makers of high grade lithium hydroxide refined in the new covering an amount sufficient for 150,000 fully electric vehicles.
"For Mercedes-Benz, the shift towards electric mobility also means a change in our supply chains." said development and procurement chief Markus Schaefer.
"Three goals are central to us: sustainability, raw materials security and localisation of procurement."
Under the supply agreement, the two companies will cooperate to reach net carbon neutral production of lithium hydroxide by the end of 2030.
Lithium hydroxide must be sourced from mining sites audited by the Initiative for Responsible Mining Assurance (IRMA).
Mercedes-Benz has existing or planned battery plants in Untertuerkheim (Hedelfingen & Bruehl), Kamenz and Jawor (Poland) plus Sindelfingen and Koelleda.
Cells will be supplied by Automotive Cells Company (ACC) factories in Europe.
Mercedes-Benz has taken an equal stake in ACC along with Stellantis and Total Energies to make cells in Douvrain, Kaiserslautern and Termoli.