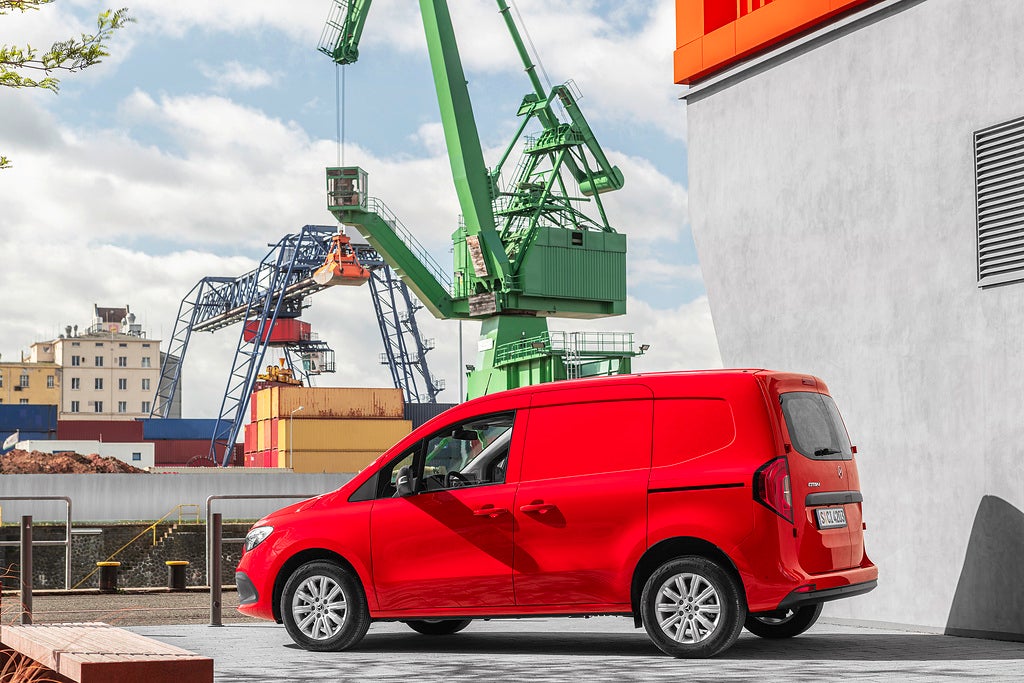 Mercedes-Benz Vans claimed to be the top seller of eVans in the first quarter of 2022.
Volume rose 133% year on year to 2,700 battery-powered models as the proportion of BEV Sprinter and Vito doubled in Europe.
In the midsize van segment, EQV deliveries increased 103% in the first three months of the year.
Despite ongoing fluctuations in semiconductor supply, overall Q1 van sales were at the same level as 2021 with 89,900 units sold worldwide.
Commercial van, deliveries fell by 1% to around 75,900 units. Citan sales rose 36%.
Sales of V-Class and EQV models aimed at private buyers rose 5% to 14,000.
"The continuing boom in motorhomes continues to have a positive effect on demand for the Marco Polo and all its derivatives," the automaker said.