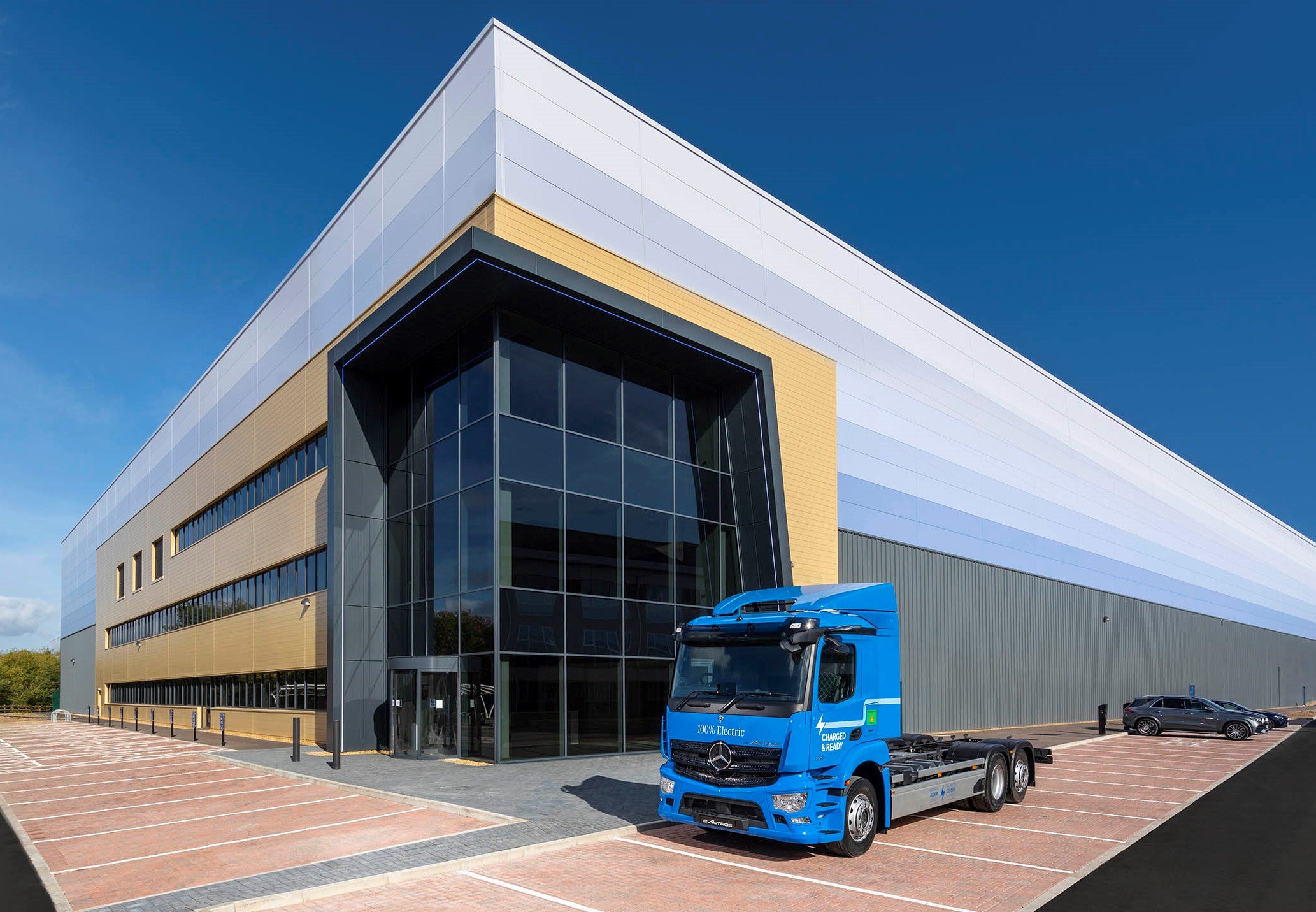 Deliveries from Mercedes-Benz Trucks ' new parts logistics centre will commence on 3 January. The facility at Willen, Milton Keynes, has been outsourced to XPO Logistics which has been transporting parts to dealers since 2020.
This is the first time the truck maker has entered into an outsourcing agreement of this kind.
"Rather than just moving to a new warehouse, we're effectively adopting an entirely new supply chain," said parts logistics head Philip Cross. "As with so many industries, the automotive logistics aftermarket is becoming increasingly specialised, and given our focus on providing the best possible service to customers we felt this was the right move at the right time."
The current warehouse in nearby Tongwell is shared with M-B passenger cars and vans but the new hub will only hold parts for Mercedes and Fuso trucks.
The 140,000 sq ft facility has 20% more storage capacity for truck parts than is currently available so will be able to hold deeper and wider stocks.
Fit out is now under way with the first deliveries of parts from Germany due to arrive this week. Small and medium size parts will be held in a three tier, pedestrian accessible mezzanine system, with main racking used for larger and fast moving parts. Automated conveyors will carry inbound parts to the mezzanine floors and completed picks back down for outbound sorting.
An XPO Logistics workforce of 35 will pick and pack parts for delivery.
The centre will be open from 6am until 10pm Monday to Friday, with each dealer receiving five deliveries per week. A 24-hour call out service for emergency 'vehicle off road' cases will also be available.