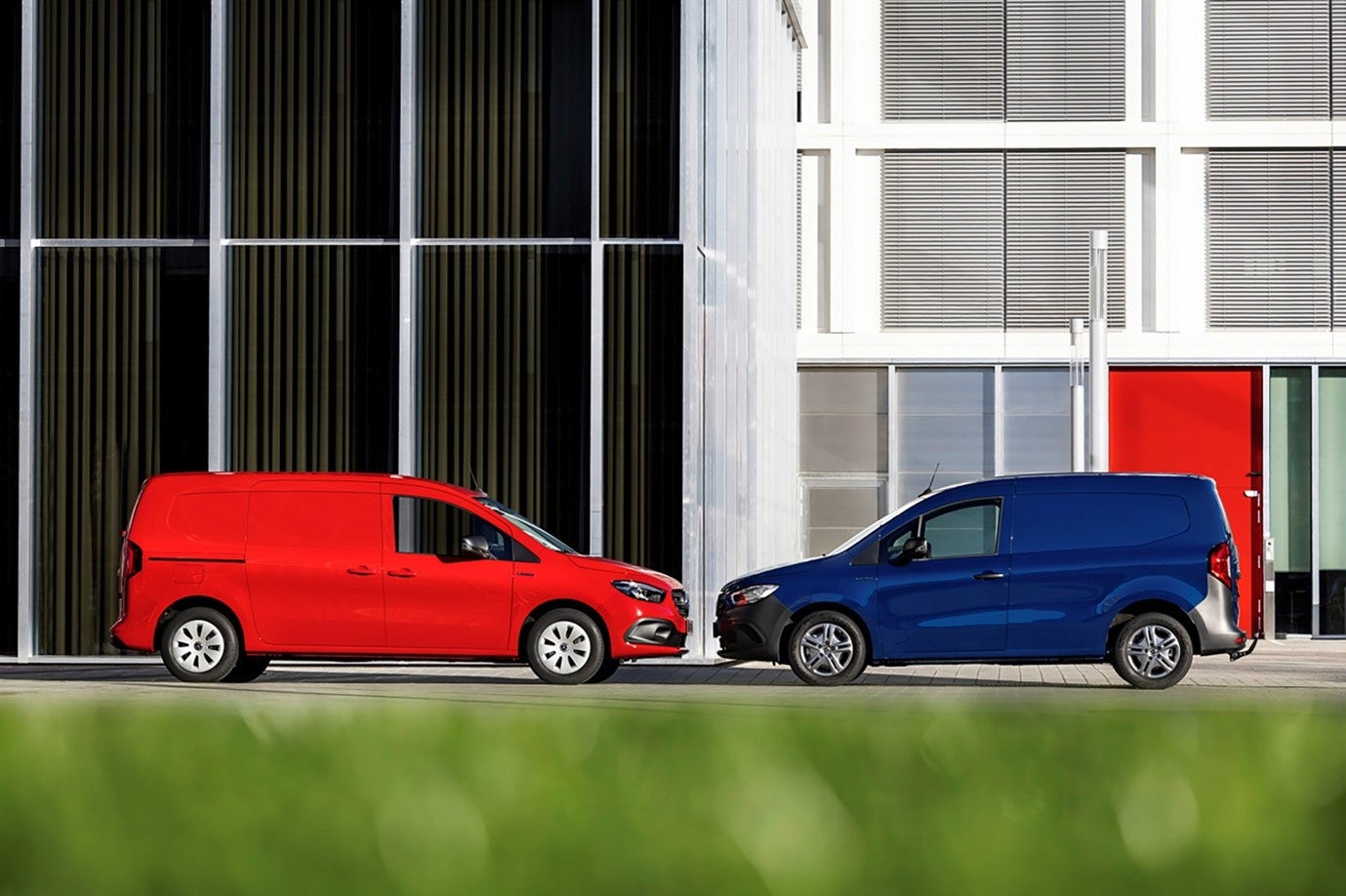 Completing its all-electric van portfolio, Mercedes-Benz has launched sales in Europe for the EQT and the eCitan ranges.
One battery-electric vehicle is now available from each series of the Mercedes-Benz Vans.
EQT
The EQT is now available for ordering in its compact length.
Dimensions for the model are as follows: 4,498mm in length, 1,859mm in width, and 1,819mm in height. There will be a long wheelbase variant, but no details have been provided.
It features a 90-kWh electric motor, two sliding doors, the MBUX infotainment system, and several safety and assistance features.
Equipped with a 45-kWh battery and an 80 kW DC charger allows for fast charging at charging stations. The battery can be charged from 10 to 80% in 38 minutes.
The EQT has a range of 282km according to WLTP standards.
Pricing starts at EUR49,444.50.
eCitan
Mercedes' new eCitan is available as a panel van in two lengths: compact (4,498mm) and long (4,922mm).
Initially, the model will be offered as a tourer for commercial passenger transport in the compact length, with the long and Mixto variants to follow.
The range is between 280-284km according to WLTP standards.
Like with the EQT, the 45-kWh battery can be charged from 10 to 80% in 38 minutes, with the optional kW DC charger.
It offers comparable load volume and payload to the conventionally powered Citan models with the compact eCitan providing a load volume of 2.9 cubic metres and a payload capacity of up to 544kg.
The long-wheelbase version provides 3.62 cubic metres in load volume and 722kg in payload capacity.
Pricing for the compact variant starts at EUR36,220, and EUR37,740 for the long version. The commercially oriented eCitan Tourer starts at EUR39,750.