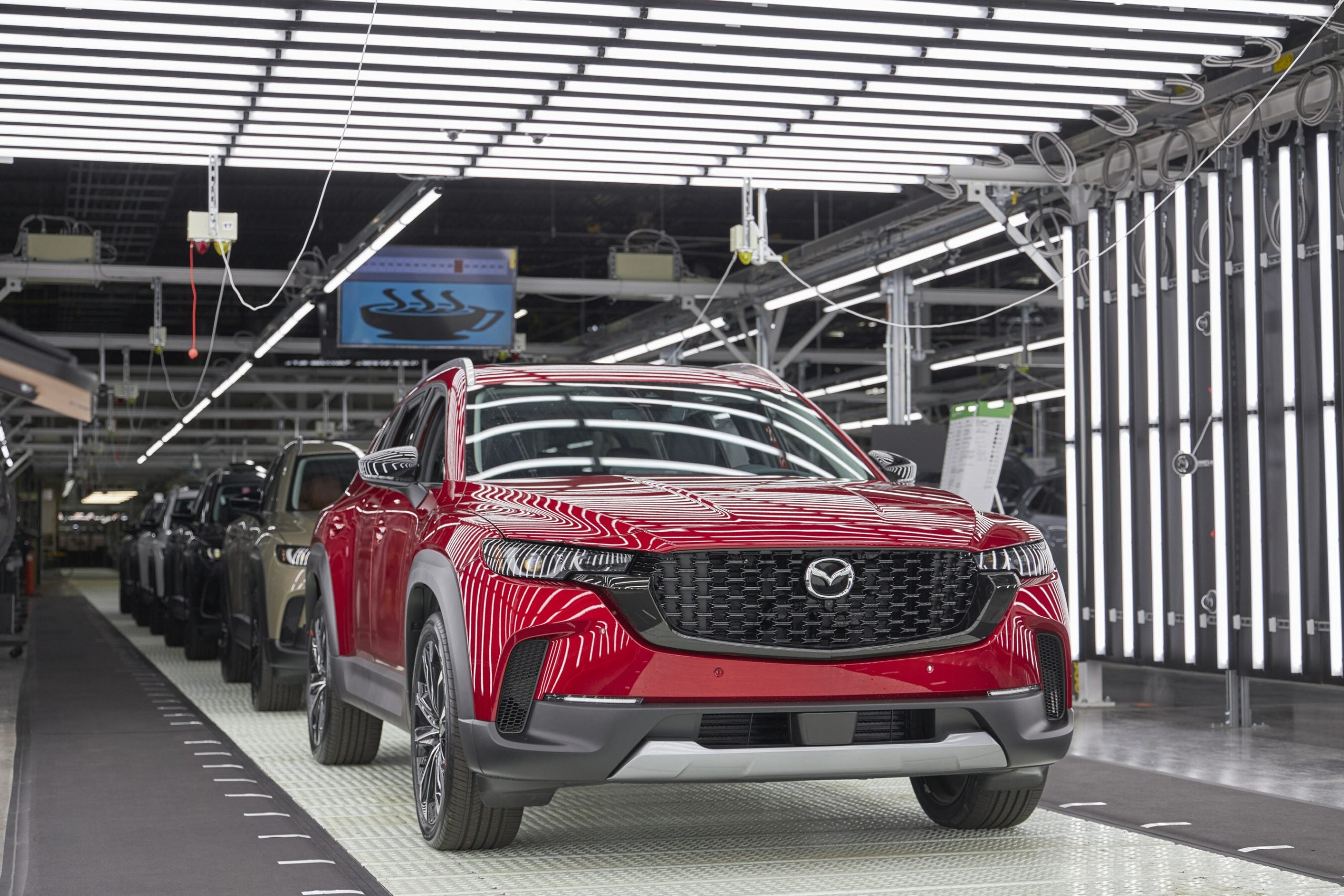 Mazda North American Operations (MNAO) said it had begun to export its US assembled CX-50 crossover to Mexico.
Mazda earlier this year started output of the CX-50 at the new Mazda Toyota Manufacturing (MTM) joint venture plant in Huntsville, Alabama and already exports the SUV to Canada and Colombia. This North American market D-SUV (it's not sold in Europe which gets the larger CX-60 instead) was first went on sale in the US after production started in January.
Mazda and Toyota spent $2.3bn on the plant which will eventually have capacity for 300,000 vehicles and employ 4,000 people. An additional 2,000 'Team One' workers will be employed by MTM supplier partners.
Mazda in 2023 is celebrating 18 years of operation in Mexico which has since become an important market for both Mazda Corporation and Mazda North America.
"Mazda de Mexico is thrilled to bring the Mazda CX-50 to its customers who enjoy an active, outdoor lifestyle and who want to have the best of best of both worlds driving in the city and off road," the automaker said in a statement.
The CX-50 is an evolution of the older CX-5, still in production, but instead to have more off road ability and a more rugged appearance for showroom appeal.
"We are eager for the arrival of Mazda CX-50 to Mexico. Customers had asked for it so, as always, we listened and integrated this exciting new product that gives a new face to Mazda, now much more robust but maintaining the sophistication of this seventh generation" said Miguel Barbeyto, president of Mazda de Mexico.
The CX-50 is an addition to the Mexican product line, not a replacement model.