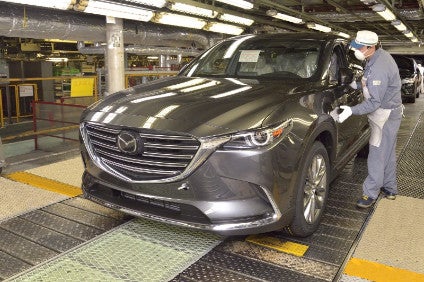 Mazda Motor Corporation has commenced production in Japan of the redesigned CX-9 three-row mid-size crossover at its Ujina Plant No. 1 in Hiroshima.
The first units will go to the US and Canada. Like its predecessor, the model was tailored for North America which is expected to account for 80% of the forecast 50,000 global sales a year. North America sales start next spring.
Mazda has also begun manufacturing a new 2.5-litre direct injection turbocharged petrol engine called Skyactiv-G 2.5T at Hiroshima.