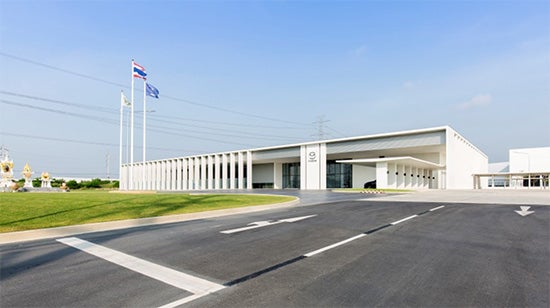 Mazda Motor announced at the end of last week it is suspending production at its vehicle assembly plant in Thailand for ten days in August and nine days at its facility in Mexico due to the continued global shortage of semiconductors.
The company confirmed it will likely need to make further production cut-backs in September, as the chip supply situation is expected to remain far below its needs. The company had already suspended vehicle production at its plant in China for five days in August due to the shortage.
Daihatsu also announced it is suspending operations at four factories globally, including its Ryuo plant in Japan's Shiga Prefecture, for up to 17 days combined in late August, with surging coronavirus cases in Malaysia and Vietnam having caused serious parts shortages. This will result in a 25% cut in planned output for the month, from 40,000 to 30,000 units.
Last week Toyota Motor was reported to be planning to cut global output by 40% in September, from a planned 900,000 units to 500,000 units due to the global semiconductors shortage.