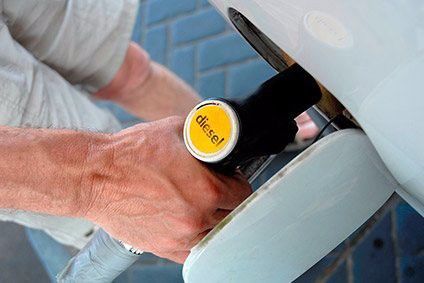 The mayors of Paris, Mexico City, Madrid and Athens have signed a declaration to remove diesel vehicles from their cities by 2025.
The move came at a summit of mayors from around the world, the 'C40 Mayors Summit' taking place in Mexico City. The four cities also pledged to incentivise alternative vehicles and promote walking and cycling infrastructure.
However, there were no details on whether diesel vehicles in the four cities will be subject to a total ban, or what areas of the cities might be covered. Many cities have measures in place that are designed to manage road traffic levels and reduce air pollution.
In a statement, the C40 grouping said that some 3m deaths each year are linked to exposure to outdoor air pollution, with the vast majority of these deaths occurring in cities.
"Mayors have already stood up to say that the climate change is one of the greatest challenges we face," said Anne Hidalgo, Mayor of Paris and new Chair of the C40 Cities Climate Leadership Group. "Today, we also stand up to say we no longer tolerate air pollution and the health problems and deaths it causes – particularly for our most vulnerable citizens. Big problems like air pollution require bold action, and we call on car and bus manufacturers to join us."
Diesel engines in light vehicles are forecast to see a decline in the future according to just-auto's research unit, QUBE. The share of diesel in West European light vehicle production is forecast to fall from around 49% in 2016 to 35% in 2026.
"Everyone is well aware of the current bad PR and negative sentiment surrounding diesel that VW's 'dieselgate' affair has brought to public attention," said QUBE manager and analyst Calum MacRae. "And there is undoubtedly growing concern over the contribution that diesel engines may be making to harmful pollutants in the air, especially in cities. But there is more to it than that in terms of projections for industry powertrain mix. Gasoline engines are becoming much more efficient and automakers are also reacting to tougher emission and efficiency standards by increasing hybrid and electric vehicles in their offerings.
"In Europe, it looks like we are past the high-water mark for diesel and that's been a central forecast of ours for some time. And obviously, this statement of intent by the mayors of the four cities concerned shows which way the politics is moving, the direction of policy.
"That said, it is very unclear how practicable a total ban on diesels would be. The distribution of goods, for example, is heavily reliant on diesel-engined vehicles. In practice, we'll probably see something less than a total ban even if that is what some policymakers are aiming for."