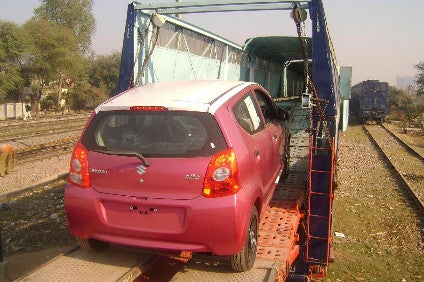 Proxy advisory firm Stakeholders Empowerment Services (SES) has termed the proposed contract manufacturing deal between Maruti Suzuki and parent Suzuki Motor as favourable to the minority shareholder of the Indian carmaker in contrast to Institutional Investor Advisory Services (IiAS) which recommended its clients to vote against the proposal, under which a wholly owned unit of the Japanese automaker would produce cars and supply to Maruti.
According to ETAuto, SES said during a detailed analysis, it never found the proposed structure placing Suzuki any higher than what Maruti is at present. Critics of the plan, including IiAS, say the deal will give an unfavourable advantage to Maruti's Japanese parent and is against its minority shareholders.
Voting on the proposal, which is currently under way though postal ballot, will end on 15 December and results will be declared on 17 December. Under the plan, Suzuki Motor would invest in and own the proposed plant in Gujarat and supply cars to Maruti.
According to SES, Maruti is in the driver's seat and exercises the powers through the board it controls. Although Suzuki will own 100% in the Gujarat unit, it has practically given up all the rights that an owner has, be it financial rights or operation rights. "Further, as far as risks are concerned, MSIL (Maruti Suzuki India Ltd) is exposed to the same risks as it would have, had the expansion was done in house," it said.
SES, which had given a similar opinion earlier as well, said it examined the deal afresh but could not find any adverse issues with the exception of lack of clarity on royalty, ET Auto said.
"In order not to be on the wrong side, SES communicated with the company as SES felt that the existing CMA had a scope that royalty could be paid on the same product both by Suzuki Motors Gujarat (SMG) and MSIL. The company has clarified to SES that SMG may pay royalty to SMC (Suzuki Motor Corp), but the same will not be more than what MSIL would have paid on the same product," the report said.
SES said there were adequate rationale and disclosures by the company and that it didn't find any major governance issue.
According to IiAS, the deal would see the control over a large part of Maruti's operations and cash flows moving to Suzuki and the balance of power to tilt completely towards the parent. Maruti would, over time, cease to have any control over its own destiny, it had said, ET Auto noted.