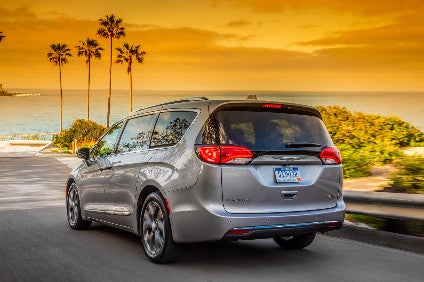 March was a month of surprises. Analysts were surprised when Easter and spring break holidays played hob with their sales forecasts. General Motors might have been caught off guard when the fleet sales it tries so hard to avoid helped Ford leapfrog it into the top spot for March. Nissan set an all-time record and bumped American Honda down to sixth place among the major automakers.
But perhaps the biggest surprise was passenger cars took a bite out of the crossover/SUV market share.
While sales forecasts averaged 7.6% for the industry, and analysts were talking about the best March since 2000, the results were more modest but still positive.
Total March deliveries came to nearly 1.6m cars and trucks, up 3.1% from March 2015. The seasonally adjusted annualised rate (SAAR) came in at an unexpectedly low 16.57m, the lowest since February 2015. Industry watchers and automakers alike had been expecting the SAAR to be in the low 17m range.
Ford bested General Motors by 936 sales, a difference due entirely to fleet volume. Ford usually has the highest fleet sales percentage of any of the automakers. Unlike GM, which is paring sales to rental fleets in order to boost profits, most of Ford's fleet business is more profitable sales to commercial and government fleets.
Ford doubled up in March, edging FCA by 585 sales to be the top automaker in Canada, as well, for the month.
In terms of growth, MPVs were the hot US ticket in March. Segment sales were up 34.6% and are now 30.2% ahead of the first quarter of 2015. It's probably not wise to read too much into this; this time last year, FCA's Windsor assembly plant was shut down for retooling. The FCA minivans took the top two spots in the segment, capturing 47.6% of sales.
Commercial vans (LCVs), were also hot in March, up 27.2%. Ford, which has been the dominant player in this segment for more than three decades, claimed 53.6% of sales. GM came in a distant second with 19.2% of sales and FCA followed with 11.3%.
Passenger car sales continued to fall – off 6.4% compared to March 2015. However, compared to February shares, they did manage to pick up an extra 0.6% from the utility segment.
While crossovers and SUVs lost a bit of share, monthly sales were up 8.7% and year-to-date (YTD) sales have risen 9.3%. FCA is now the leader in the segment in both monthly and YTD results and Jeep remains the most popular brand. FCA is rapidly turning into a truck company: Three months into 2016, 82.1% of its sales were light trucks and 47.1% were utilities.
As mentioned earlier, Nissan set an all-time sales record in March. It was joined by Hyundai. FCA posted its 72nd consecutive month of sales growth; Audi reported its 63rd consecutive record sales month and Subaru celebrated 52 consecutive months of year-over-year growth.
This continued growth has a price: estimates from TrueCar.com indicate that incentive spending is up 10.4% compared to last March and the average incentive is now US$3,005 per vehicle. Cash rebates, subvented loans, subprime loans and a rise in leasing all indicate that sales volume is reaching, or has reached, a plateau. And that may well be the best case.
There is certainly a desire for new vehicles but the industry may be stretching the envelope trying to find ways to help consumers buy them. Until there is broad-based growth in personal incomes, automakers may very well find their prospects are constrained.
Members' Report: U.S. light vehicle sales
* indicates a sales record.
**Volkswagen Group figures include Audi, Bentley, Porsche and Volkswagen brands
Other includes estimated sales for Aston-Martin, Ferrari, Lamborghini, Lotus, Rolls-Royce and Tesla
Source: Manufacturer's reported sales