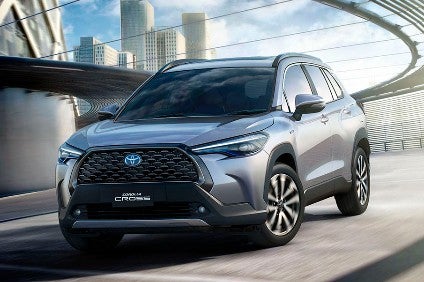 New vehicle sales in Malaysia increased 53% to 67,659 units in September 2022 from 44,227 units a year earlier, according to the Malaysian Automotive Association (MAA).
Domestic vehicle manufacturers continued to fulfill back orders received before the end of June when the government ended the sales tax exemption put in place a year earlier to help the economy rebound from last year's covid lockdowns. Buyers with orders confirmed before the end of June will be allowed to register their vehicles without incurring the sales tax, until 31 March 2023.
In the first draft of the 2023 state budget released earlier this month, the government announced import and excise duty exemptions for imported electric vehicles (EVs) would be extended another year, until the end of 2024. Companies wanting to import EVs before the end of 2023 would not be required to pay the approved permit fee.
EV charger networks continued to be rolled out across the country, with Starbucks the latest to announce it would install charging stations at its 76 drive through outlets supplied by Yinson GreenTech.
Total vehicle sales in the first nine months of 2022 rose 62% to 516,798 units from 318,827 with passenger vehicle sales up 62% at 457,160 units as commercial vehicle sales surged 66% to 59,638 units.
Vehicle production increased 51% to 69,389 units in September and 67% to 508,761 year-to-date.
Market leader Perodua sales jumped 65% to 196,354 units in the first nine months of the year, driven by popular models such as the Myvi, Axia and Bezza. In July, the company launched the new 1.5-litre Alza model which helped to boost sales in the last two months.
Proton said global sales increased 40% to 102,353 units YTD with production picking up in recent months following severe flood disruption earlier this year. The Saga is the best selling model with 40,600 sales YTD, followed by the Geely-based X70 and X50 SUVs. Around 4,600 vehicles were exported so far this year, mainly to Pakistan, Egypt and Brunei. The company re-entered South Africa last month after a 10 year absence.
UMW Toyota reported a 54% rise in nine month sales to 70,872 units, thanks to strong demand for models such as the locally assembled Corolla Cross Hybrid and the Hilux pickup truck. The new Veloz compact MPV and the revised Innova are scheduled to be launched in the fourth quarter.