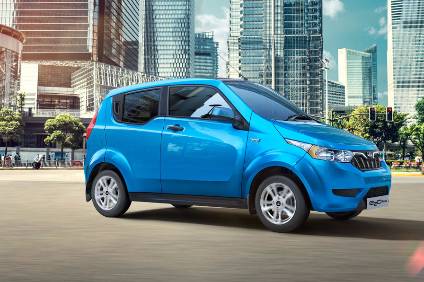 India's Mahindra & Mahindra has announced plans to double electric vehicle production capacity this year, as it prepares for growing demand in its home market.
The company also said it is building a new EV battery plant in Chakan near the city of Pune, which will increase its available capacity tenfold when completed.
The company said it is gearing up for a significant increase in EV demand, driven by government regulations designed to cut air pollution in the country's main cities.
The Indian government wants to see as many as 6 million electric and hybrid vehicles on the country's roads by 2020 under its "National Electric Mobility Mission Plan 2020".
Mahindra said that by the second half of 2019 it expects to launch an EV with a range of 350km on a single charge, a top speed of 200km/h and an acceleration of 0-60km/h in 4-5 seconds.
The company currently makes the e2o and e-verito electric cars, which have met with mixed success. It said aims to remain at the forefront of the EV "revolution" in India through the launch of new purpose-built models and the adaptation of conventional models.
See also: Mahindra launches e2oPlus in India