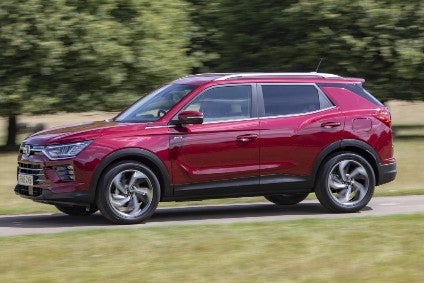 South Korean SUV manufacturer Ssangyong Motor Company on Monday said it would have to sell off non-core assets to help it remain in business after its Indian parent company Mahindra & Mahindra Ltd cancelled its turn-around plan for the company due to the escalating global COVID19 coronavirus pandemic, according to local reports.
Earlier this year the Indian carmaker said it was looking to inject KRW230bn (US$187m) in fresh capital into its struggling South Korean subsidiary over the next three years to help it reverse its slumping sales and mounting losses.
Mahindra had also asked minority shareholder Korean Development Bank to provide a further KRW270m in loans and investment to Ssangyong to help fund the three year recovery plan.
A Ssangyong insider told local reporters Mahindra's board recently voted against the KRW230bn investment plan, however, as the COVID-19 pandemic has had a bigger than expected impact on the global economy and the global automobile industry in particular. This has fuelled local speculation that the Indian carmaker may be looking to sell its loss making South Korean business.
According to the Ssangyong source, Mahindra is considering a special one-off emergency injection of KRW40bn in the next three months to help the automaker continue to operate, adding that this "clearly shows Mahindra remains committed to Ssangyong and to the South Korean market.
He suggested Mahindra would help Ssangyong attract investors for some of the non core assets while seeking other ways to help the carmaker avoid a short term liquidity crisis.