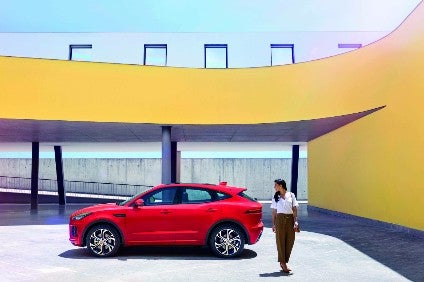 Now details of Jaguar's new E-Pace SUV, and its manufacturing location are officially out of the bag, contract assembler Magna Steyr has confirmed production start timing.
Its Graz factory expects to build the first vehicles in the fourth quarter of 2017. This is the second model Magna will contract manufacture for Jaguar, following the announcement of the I-Pace deal in December 2016. Production of that all-electric SUV is scheduled to start in the first quarter of 2018.
"We are proud to expand our partnership with Jaguar Land Rover and contribute to their new E-Pace compact SUV," said Günther Apfalter, president both of Magna Europe and Magna Steyr.
"This second collaboration in just a short time emphasises the agility and flexibility we provide automakers with our contract manufacturing capability."
Magna has built numerous models over the years, often specialist niche variants such as 4WDs, for a wide variety of automakers including BMW, Mini, Daimler and Chrysler.
It will also be manufacturing three other models by the first quarter of 2018 – BMW 5 Series, the 530e plug-in hybrid, and the Mercedes-Benz G-Class – as well as the two Jaguars.
The company says its engineering and contract manufacturing expertise provides additional production capacity for long-, mid- and short-term needs. It has contract built over 3m vehicles across 23 different models.