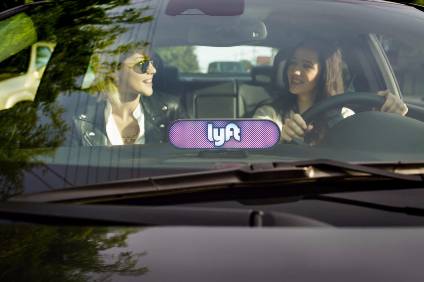 Ride-hail firm Lyft is set to debut on the Nasdaq stock market today (29 March) with shares priced at US$72, ahead of the initial guidance range of $62-$68 amid expectations of high demand from investors. If demand for the shares proves high, the company could achieve a valuation in excess of $24bn.
The shares are expected to begin trading on the Nasdaq Global Select Market under the ticker symbol "LYFT" and the offering is expected to close on April 2, 2019, subject to customary closing conditions.
Lyft has beat main rival Uber to an IPO – it is expected to go public on the NYSE later this year.
JP Morgan, Credit Suisse Securities and Jeffries are among the main underwriters for the Lyft IPO, the company said in a press release.
While Lyft has won the IPO race, Uber's size dwarfs that of its competitor. Uber was recently valued at $76bn and is seeking a valuation as high as $120bn. Last year, Uber boasted revenues of $11.3bn versus Lyft's $2.2bn. Both companies are yet to make a profit, with Uber losing $3.3bn – over three and a half times that of Lyft. But while Uber controls 68.5% of the US ride-sharing market, Lyft's rapid growth has seen it take control of 28.9% of the market – a 3% increase from a year ago – according to marketing firm Second Measure (Lyft claims it has a 39% share of the U.S. ride-hail market, up from 22% in 2016 – the figures are contested).
Although Uber still dominates with its larger, more diverse business that includes offerings such as food delivery services Uber Eats, the ten-year-old company has been plagued with scandals in recent years. Uber has come under fire for aggressive corporate practices as well as allegations of sexual assault against its drivers. It has since taken steps to address this, including safety features on the Uber app.
It also hit the pause button on its autonomous vehicle testing programme last year after one of its cars struck and killed a pedestrian in Arizona, the first reported fatality involving a driverless car.