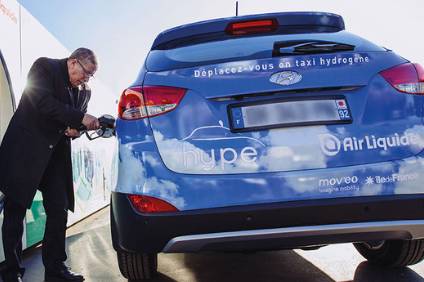 South Korea's Lotte Chemical Corporation said it planned to spend KRW10trn (US$7.9bn) by the end of the decade to expand its hydrogen and battery component operations as it stepped up efforts to increase its exposure to the green energy transition.
Earlier this year, the company said it was targeting tripling annual revenue to KRW50trn by 2030 by focusing on the production of hydrogen energy, battery materials and plastics recycling.
The company said it would spend KRW6trn to expand its hydrogen energy production capacity to 1.2 million tons by the end of the decade, to generate annual revenue of KRW5trn. KRW4trn will be spent on production of battery components, including cathodes, anodes, electrolytes and separators for lithium ion batteries, with targeted revenue from this segment of KRW5trn by 2030.
Lotte said it planned to open a battery materials subsidiary in the US in the first half of this year as part of is overseas expansion strategy.
CEO Kim Gyo-hyun said in a statement: "We will push for expansion in petrochemicals, high value-added specialty businesses and overhaul the portfolio to expand in hydrogen energy, battery materials and other eco-friendly business. We intend to achieve carbon emission cuts by increasing the use of carbon capture technology and introduce more renewable energy."