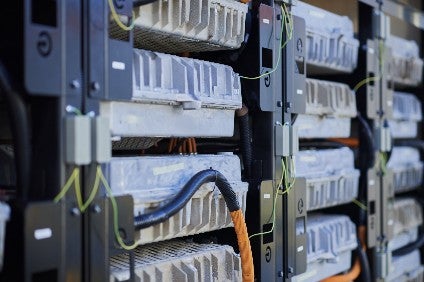 South Korea's Lotte Chemical announced plans to build an electrolyte solvent factory overseas in a joint venture with the US unit of South African petrochemical firm Sasol.
The two companies have yet to decide whether to build the plant in Louisiana or in Marl, Germany. The plant would produce electrolyte solvents for lithium ion batteries used in electric vehicles (EVs). The solvents help lithium ion move between battery anodes and cathodes and is key to the performance and durability of EV batteries.
If the project goes ahead, it would be a breakthrough for Lotte as it would be its first foray into the EV battery materials business outside South Korea. The company is currently building an electrolyte solvent production facility in Daesan, 75km southwest of Seoul.
Under the agreement, Sasol Chemical would provide Lotte with the feedstock while Lotte would use its proprietary technologies to produce the solvent.
Earlier this year Lotte Chemical announced plans to invest KRW4trn (US$3bn) to expand into EV battery materials as part of a strategy to diversify into green technology. It is targeting annual revenues of KRW5trn by 2030 from the production of battery components such as cathodes, anodes, electrolyte and separators.