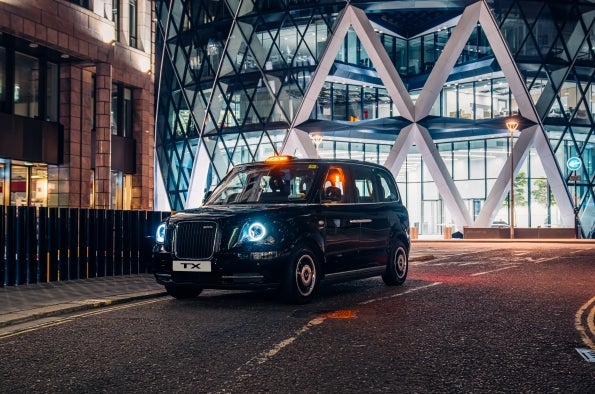 There are now more LEVC (London Electric Vehicle Company – the successor company to that which originated the iconic London 'black cab') TX electric taxis on the streets of London than diesel TX4s, as the UK capital's transition to a green EV black cab fleet continues to accelerate.
Highlighting the transition away from fossil fuel, LEVC's TX taxi now represents more than 40% of official black cabs, with over 6,000 vehicles operating in the capital.
Alex Nan, CEO of LEVC, commented: "We are witnessing a significant tipping point in the push towards cleaner transportation, with the TX overtaking the diesel-powered TX4 as the cab of choice in London. There are now more than 6,000 TX electric taxis operating in the capital, accounting for over 40% of the black cab fleet.
"Since LEVC launched the revolutionary TX taxi, it has successfully delivered an unrivalled sustainable mobility solution, perfectly suited for urban environments. With each new TX on the road, we are preventing thousands of tonnes of harmful emissions, helping to create healthier and happier cities."
Helen Chapman, Transport for London's Director of Licensing and Regulation, said: "It is great to see that almost half of the entire taxi fleet is now zero emissions capable and there are now more LEVC TX taxis than any model of diesel black cabs in the capital. Alongside reductions to emissions these modern vehicles deliver a really comfortable experience for both driver and passenger.
"London's taxi drivers are rightfully proud to be at the vanguard of cleaning up the city's toxic air. The step change in the taxi fleet moving to zero emissions capable is an important part of the bold action the Mayor is taking to deal with the public health crisis that is being caused by deadly pollution, and for tackling the climate emergency."