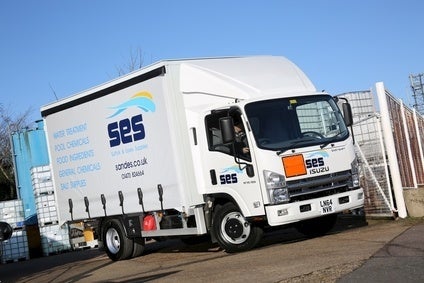 LG Energy Solution (LGES) has agreed to supply electric vehicle (EV) batteries to Isuzu Motors in a multi year deal worth an estimated KRW1trn (US$765m), according to reports in South Korea.
The country's largest EV battery manufacturer would supply cylindrical batteries for the electrification of Isuzu trucks, starting with the Japanese-made Elf medium-duty model. The initial contract was understood to run for four years starting in 2023.
Isuzu Motors controls 34% of Japan's medium and heavy truck market and is also a major player in the south east Asian and North American truck sectors. It was set to enter the electric truck market with production of the ELF EV scheduled to start at its Fujisawa plant in Japan's Kanagawa prefecture next year.
The 150kw, 3.5 ton, battery-powered Elf would have a 150km (93 miles) range on a single charge, suitable for local deliveries. It would be sold initially in Japan, where local manufacturers were beginning to face competition from Chinese made, battery,powered light trucks, followed by exports to North America, Australia and South Korea.
LGES had EV battery supply contracts with 10 global automakers including GM, Stellantis, Volkswagen Group, Renault, Jaguar, Tesla and Lucid. At the end of 2021 it had an order backlog worth KRW300trn.