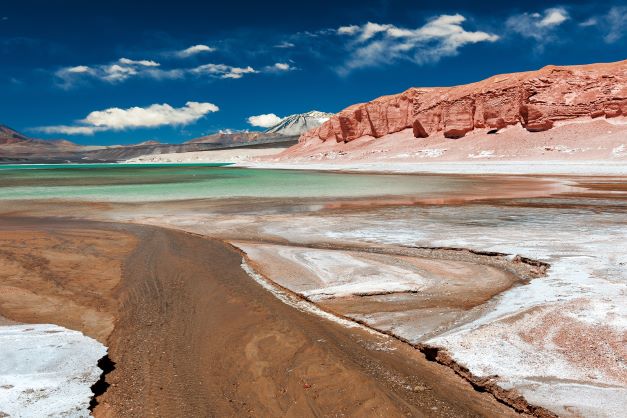 LG Energy Solution (LGES) announced it had signed a non binding agreement with US mining company Compass Minerals International for the supply of lithium for its electric vehicle (EV) and energy storage batteries.
South Korea's leading EV battery battery manufacturer said in a statement it had agreed to take 40% of Compass Minerals' total output of lithium carbonate and lithium hydroxide for seven years from 2025, in line with its schedule to bring on stream several wholly- and jointly-owned EV battery plants in the region from the mid-2020s.
The company said the preliminary agreement provided for it to source a further 40% of Compass Mineral's total output once production is at full scale, adding the exact amounts of lithium supplies would be disclosed when the deal between the two companies was finalised.
Compass Minerals had previously announced it planned to produce an initial 10,000 tons of lithium carbonate equivalent (LCE) per year in 2025, rising to 40,000 tons later on at full capacity. It said it was developing a 2.4m ton LCE resource on the US Great Salt Lake, which it said was already available for extraction through existing permits.
Chris Yandell, head of lithium at Compass Minerals, said in a statement: "Entering into this commercial relationship with a proven manufacturing leader like LGES will help enable that vision, as well as assist LGES in solidifying its US supply chain. Our lithium vision is to support the North American battery market by accelerating the development of a sustainable and secure domestic lithium supply chain."
Kim Dong-soo, senior vice president of the procurement centre at LGES, added: "Securing key raw materials has become critically important, in order to maintain our lead position in the global battery market. We believe partnering with Compass Minerals will aid in achieving that goal while solidifying supply chains in the US."