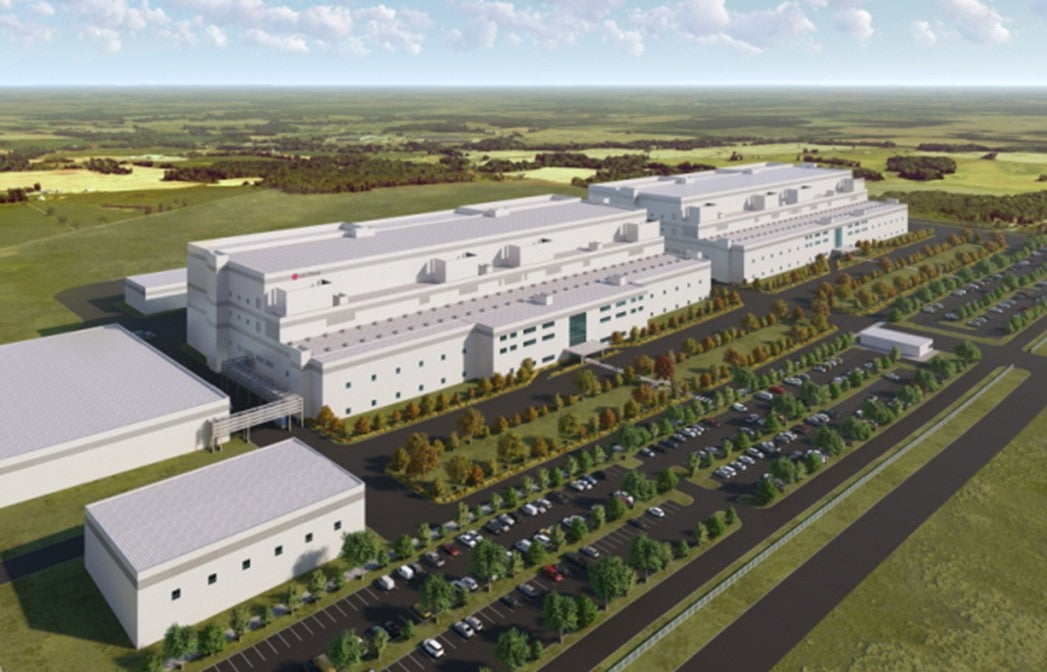 LG Chem said it had signed a memorandum of understanding (MOU) with Tennessee to build a new factory for electric vehicle (EV) battery cathodes in Clarksville, to supply fast growing demand for EVs in the region.
The LG Group chemicals unit planned to invest US$3.2bn in what it expected to be the largest facility its kind in the US, covering 420 acres and with a production target of 120,000 tons of cathode material annually by 2027, enough for 1.2m EVs with a range of 310 miles (500km) per charge.
The company said the factory would produce cathode materials containing nickel, cobalt, manganese and aluminium (NCMA) for upcoming new EV batteries which would offer improved capacity and stability. According to the agreement, construction of the plant would begin in the first quarter of 2023 with mass production scheduled to start in the second half of 2025.
LG Chem said the facility would play a critical role in its strategy to expand its global EV battery materials business, including a fourfold increase in its cathode materials activity from an expected KRW5trn (US$3.7bn) in 2022 to KRW20trn by 2027.
Cathodes typically account for about 40% of EV battery production costs.
LG Chem said it chose Tennessee because of its proximity to key customers, ease of transporting raw materials and the active cooperation of state and local governments.
The plant's main customer would be Ultium Cells, the battery joint venture between LG Energy Solution and General Motors which is building an EV battery plant in Tennessee.
This new cathode plant would help customers comply with local content requirements under the recent Inflation Reduction Act (IRA). This stipulates that, from 2023, EVs sold in the US must use batteries with 40% of minerals content and 50% of components sourced either from the US or from free trade agreement (FTA) partner countries for their buyers to be eligible for tax credits of up to $7,500 per vehicle. This rises to 80% for minerals by 2027 and 100% for parts by 2029.
LG Chem said it would deploy its latest materials processing technology in the plant to allow it to produce 10,000 tons of cathode materials per line, which it claimed was the highest in the industry. The company applied this technology for the first time at its latest cathode manufacturing plant in Cheongju, South Korea.
The production process would be entirely automated with quality analysis and control systems which would become the benchmark for other cathode plants worldwide.
The facility would also use 100% renewable energy. LG Chem plans to develop the site into a supply chain hub where material and recycling partners work together to supply customers.
LG Chem CEO Shin Hak-Cheol said in a statement: "The new cathode manufacturing facility in Tennessee brings us one step closer to becoming the world's best battery materials manufacturer and fulfill our corporate vision to become a top global science company. This site will be the North American manufacturing centre of excellence for the cathode supply chain."