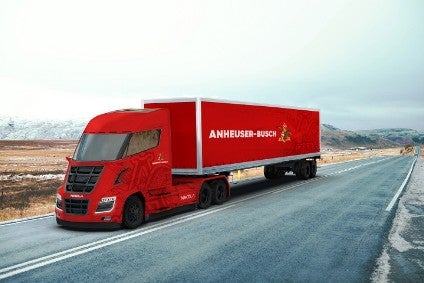 US-based electric vehicle startup Nikola Corporation has signed a long term agreement to source lithium-ion batteries from LG Energy Solution for its upcoming range of heavy duty electric trucks, the company said in its latest earnings report.
The Arizona based EV startup said it had contracted South Korea's largest EV battery manufacturer to begin supplying lithium ion batteries for seven years from 2022.
Details of the contact value were not disclosed but it was understood LG would be one of Nikola's main battery system suppliers after the company launches series production of heavy trucks, expected towards the end of 2021.
The company had already begun pre-series production at its Coolige plant in Arizona.
LG Energy Solution has been expanding aggressively into the North American automotive sector, having announced last month a preliminary agreement to establish an electric vehicle (EV) battery cell and module manufacturing joint venture in the region with Stellantis. Construction of the 40 gigawatt hours (GWh) factory was expected to start in the first quarter of 2022 with production scheduled to start in the first quarter of 2024.
A similar strategic partnership was announced earlier this year with General Motors.