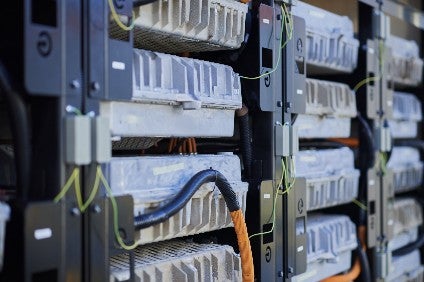 South Korea's LG Energy Solution (LGES) said it aims to become the world's largest manufacturer of electric/hybrid vehicle batteries, overtaking the current leader Contemporary Amperex Technology Company (CATL).
LGES CEO, Kwon Young-soo, revealed the ambitious targets during an online press conference ahead of the company's IPO scheduled for the end of the month, when it expects to raise as much as KRW13trn (US$11bn).
He listed his company's key strengths in this sector, including its perceived larger order backlog, strong intellectual properties (IP) rights and diversity in its foreign client base.
Kown said: "We overwhelm our competitor in terms of IP, we have a more diverse client base in the US and Europe and we have production bases in these regions to supply our clients, which CATL does not have."
He added: "I believe that the backdrop to CATL's growth is that Chinese automakers have preferred locally produced batteries, or have policies to use them. Since we have more orders, we predict that we will be higher than CATL in terms of market share in the future."
Local research company SNE Research estimated CATL's global market share was around 32% last year while LGES was second with 21%.
LGES recently revealed it had a cumulative order backlog worth KRW260trn (US$218bn).
LGES counts Hyundai, Kia, Tesla, Ford, General Motors, Renault and Volkswagen among its major customers and currently has plants in South Korea, China and Poland with combined annual capacity of 120 gigawatt hours (GWh) – enough to power close to 2m EVs.
The company is investing heavily to expand its global production capacity, including in the US where it is building 75 GWh in new capacity with General Motors as well as additional capacity of its own.
LGES said in a regulatory filing it plans to spend KRW8.8trn of the proceeds of the IPO to expand domestic and overseas production capacity, including KRW5.6trn in production facilities in Holland, in Michigan and KRW1.4trn in its Wroclaw plant in Poland.
The company is also understood to be discussing a new EV battery plant in Europe in partnership with a local automaker.
The company also plans to produce lithium iron phosphate batteries (LFP), which have better thermal stability than lithium-ion batteries and are currently produced mainly by the Chinese.
Kown said: "We plan to actively use this material. Since we've developed it before, we will apply it to ESS (energy storage systems) first and then to electric vehicles in the future."