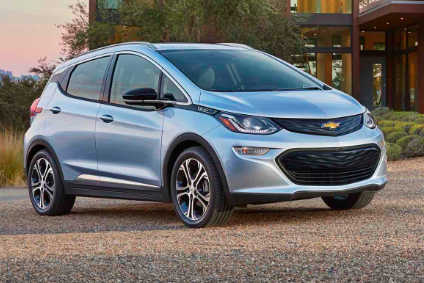 LG Electronics has been named as the supplier of major electrical system parts for the Chevrolet Bolt. Production of this plug-in crossover is due to commence in October.
The South Korean Tier 1 has been contracted to provide 11 key components for the Bolt, including the motor, inverter and battery pack. The supply agreement is for six years, The Korea Herald states in a 2 August report.
The Seoul-based daily says LG Electronics' sales are expected to surge to KRW 3tr (US$2.71bn) this year, compared to KRW1.8tr in fiscal 2014-2015.
The Bolt should have a range of more than 200 miles, according to General Motors. GM is believed to be planning to make the car at an annualised rate of 25,000-30,000 units. Production will be at Orion Assembly, some 30 miles north of Detroit. Specs released in January 2016 reveal that the battery pack is a weighty 435kg and the kerb weight is 1,625kg.