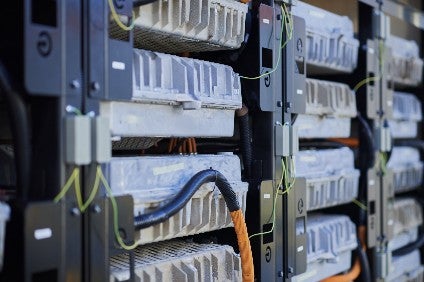 South Korea's LG Chem Ltd has announced plans to establish a battery recycling joint venture in North America by the end of next year with Jae Young Tech, a specialist automotive battery recycling company.
Jae Young Tech, established in 2016, is said to have developed an efficient in-house process to extract high-purity lithium from lithium waste, including end-of-life electric vehicle (EV) batteries. Its materials processing centre in Gumi in South Korea's North Gyeongsang province uses heat to extract lithium from used batteries before treating other materials such as manganese, cobalt and nickel. It claims to have a lithium recovery rate of over 85%, the world's highest.
LG Chem is a major global EV battery materials supplier and parent of South Korea's largest batter maker LG Energy Solution Ltd. The company confirmed that it has agreed to acquire a stake in JaeYoung Tech as part of a KRW24bn (US$19m) equity swap to consolidate their alliance.
LG Chem said it will take leadership of the North American recycling business, including developing a business model for the joint venture, while Jae Young Tech "will be in charge of technological issues including plant design". The new company will also look to collaborate with local companies with supply chains in North America.

Earlier this year LG Chem and LG Energy Solution agreed to invest a combined KRW60bn in Li-Cycle, the largest battery recycling company in North America.
Sanghyub Lee, vice president of the Corporate Strategy Department at LG Chem, said in a statement "we will establish the cornerstone for entering the global battery recycling business through equity investments. We will secure competitiveness through distinguished technologies and take the lead in building a circular economy in the future".