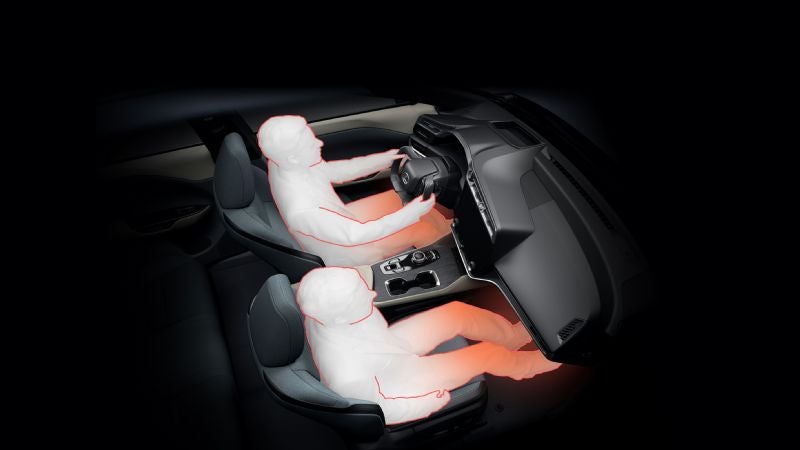 After decades of warm air convection heating, Lexus is using two panels in the upciming RZ BEV to create infrared radiation to warm the driver and front seat passenger.
Unlike traditional convection heating, which warms the air, this design heats only solid objects in the panels' line of sight.
The radiant heat is also claimed to be extremely efficient as it warms occupants more quickly and reduces energy consumption by about 8% by delivering heat only where required.
It also reduces the load on the heating ventilation and air conditioning system and helps safeguard the RZ's estimated 470km range.
"The comforting sensation is similar to having a warm blanket placed around legs on a cold day," the automaker said.
"This is achieved by hiding the two radiant heaters at knee level, behind the lower instrument and steering column panels."
Driver or front seat passenger can avoid overheating with physical contact to the panel which automatically reduces temperature to around 43 degrees Celsius to prevent discomfort.
The radiant heating supplements the standard cabin heating (which can be used more modestly when radiant heat is generated) and is in addition to the seat heaters and heated steering wheel.
Radiant heating is integrated into Lexus Climate Concierge, the multi-zone climate control system which automatically adjusts the cabin, seat, and steering wheel heating and cooling systems to ensure optimal thermal comfort.