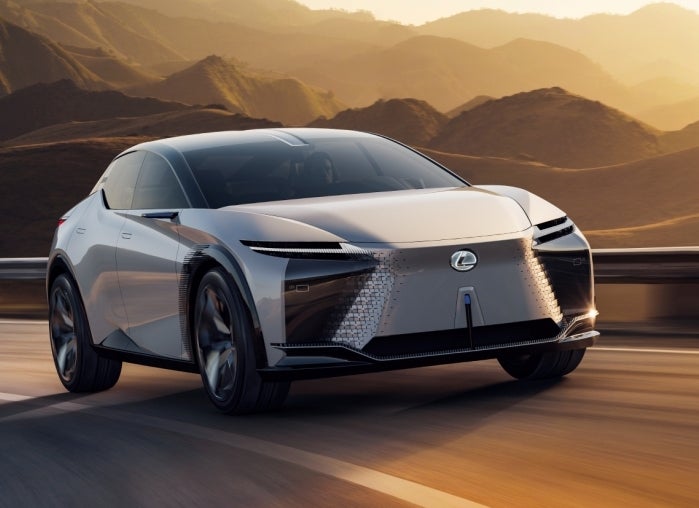 Lexus has launched a new design project to explore how luxury transport might evolve towards the middle of the 21st century. It is partnering with the Royal College of Art (RCA) in London for Lexus 2040: The Soul of Future Premium, a programme for postgraduate students at the college's Intelligent Mobility Design Centre.
Students from the RCA's Intelligent Mobility master of arts degree course will explore new vehicle architectures to meet the needs of societal and demographic changes in European cities and new vehicle usage models.
They will also be challenged to re-imagine the role the Lexus brand could play in the European mobility landscape beyond the next two decades, addressing issues of sustainability, future lifestyles and how emerging technologies could help shape a relevant and impactful vision for the brand.
The RCA is one of the world's most prestigious and influential postgraduate universities for art and design research and education.  Its Intelligent Mobility Design Centre was established in 2016 as an interdisciplinary centre of excellence in design and research for future mobility that can deliver social, environmental and economic benefits.
Lexus will directly support the project with mentorship from the leading creatives at its European Design Development centre, ED2, in the South of France, giving the students a deeper insight into real-world advanced automotive design thinking and techniques.  At a launch meeting with the students at the RCA, ED2 representatives gave a briefing on the Lexus brand and its L-finesse design philosophy, which encompasses refinement, anticipation, simplicity and awareness.  They also explained the importance of the brand's Japanese heritage and its human-centric design approach.
The programme is scheduled to run for four months, during which time students will research future scenarios to produce informed design perspectives about how and where the Lexus brand might evolve. This will provide the starting point for design concept propositions, developed through tutorials and group workshops, leading to the creation of 2D visions in film and digital media and 3D models and experiments.
The three best projects will be selected for further development and the production of exhibition-quality renderings in film and scale models. These will form part of a concluding project show at the RCA, together with all the related digital media work, in January 2022.
Professor Dale Harrow, Chair and Head of the Intelligent Mobility Design Centre at the RCA, welcomed the new partnership: "The IMDC is dedicated to the design and research of advanced mobility. The staff and students are delighted to be partnering with Lexus on The Soul of Future Premium project to discover and present new directions for mobility in Europe."
Dr Chris Thorpe, the Head of Programme for the Intelligent Mobility MA at the RCA, added: "The current MA cohort reflects the interests and concerns of a global Gen Z mindset – bringing an invaluable perspective to this project and highlighting the value of the IMDC, which combines MA students and design research teams to deliver vision."
Ian Cartabiano, President of ED2, said: "As a world-leading centre for new automotive design thinking, the RCA is the perfect partner to help us explore the future of luxury premium travel in Europe and to examine opportunities for our brand to evolve and deliver real benefits to our customers and to society in the years ahead. With the support of our own design experts, we will also play our part in helping this new creative talent realise their potential and envision exciting, relevant and sustainable mobility for the future."