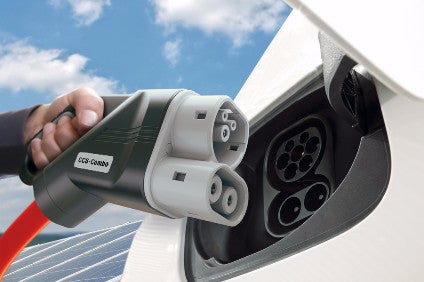 Lear has agreed to establish a joint venture with Shinry Technologies, a Chinese Tier 1 supplier of electronics for electric vehicles.
Joint venture management is expected to be finalised this year after regulatory approval and the Shenzhen based JV will integrate complementary ranges of onboard vehicle chargers and multi-function integrated power modules from both companies to supply automakers worldwide.
"This joint venture supports our strategy of identifying products where we can leverage our core capabilities to grow our business in the electric vehicle segment," said Doug Brandt, Lear's electronics chief.
"Together, [we] offer expanded capability to meet the requirements for world class design and performance, cost competitive products, and high quality manufacturing facilities."
Founded in 2005, Shinry has R&D centres in Shenzhen and Wuhan plus factories in Shenzhen with an additional location planned for Shanghai.
"Shinry's extensive research and development innovations provide electric vehicles with more intelligent onboard chargers," said Renhua Wu, chairman and general manager.
Sng Yih, Lear's Asia E-systems head, said: "By partnering with Shinry, we are broadening our extensive [range] of onboard chargers."