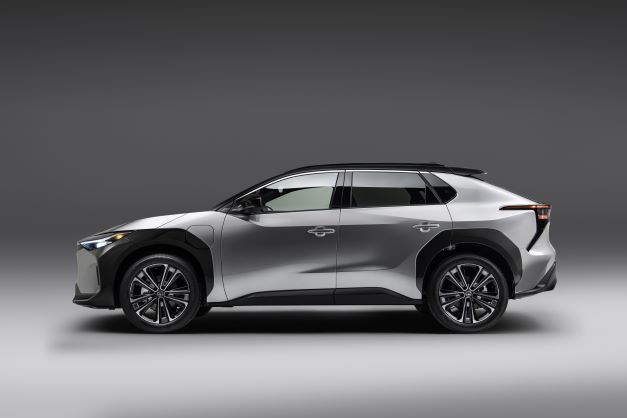 Blue Nexus, Aisin and Denso said they had jointly developed the eAxle for Toyota's new battery electric vehicle (BEV), bZ4X.
Blue was established in April 2019 to develop and sell electric systems and driving modules.
The eAxle module integrates a motor, inverter, and transaxle. There are three versions: 150kW for FWD vehicles and 80kW (front and rear) for 4WD.
Increasing output density has delivered claimed "excellent" dynamic performance and high torque.
Optimising cooling, adapting heat management technology and improving the double-sided cooling technology for inverter layers helped to increase output density. Electric mileage was also boosted by the optimal magnetic design of the motor, the joining technology to shorten coil ends, low-viscosity oil and loss reduction technologies such as the new RC-IGBT.
The eAxle is smaller and includes a built in structure that incorporates an inverter into the transaxle, a downsized motor, and the shortened distance between the shafts by adopting an output shaft.
The front axle version has reduced length while the model for the rear is lower, helping expand passenger and luggage compartments.