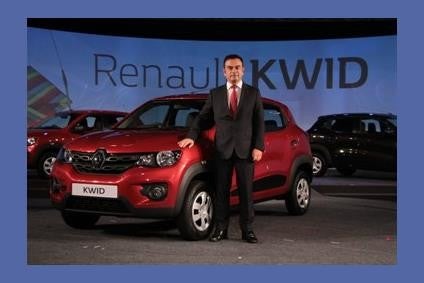 Renault Brazil would prefer to launch the Captur first ahead of the Kwid to take advantage of a wave of compact SUVs in a segment likely to become the second most important in Brazil this year and second only to compact hatchbacks and saloons. The Captur is not due for launch until the first quarter of 2017.
This South American Captur has no links to the European Clio IV-based model but is a derivative of the Duster SUV compact developed in partnership with Renault Russia. Early information suggested it would be derived from from the double-cab, four-door Oroch pickup.
The "Brazilian" Captur will be launched at the São Paulo show next November.
Renault is also pushing the Kwid subcompact programme with styling and detail differences to the namesake Indian version.
The changes should result in Renault avoiding difficulties faced by Toyota which adopted the Etios designed for India and transplanted it to Brazil without taking into account local market preferences.
The goal is to have the Kwid on sale by year end, not confirmed yet, because Fiat will be in the subcompact segment with the smaller, Uno-derived Mobi next May.
The Brazilian Kwid will retain the low, 800 kg/1,760 lb kerb weight. As well as the three-cylinder, 800cc engine used in the Indian models, Brazilians will also be a one-litre I4, according to just-auto sources familiar with the plans.
Renault will also offer a locally-made one-litre, I3 for the entry level Sandero and Logan.