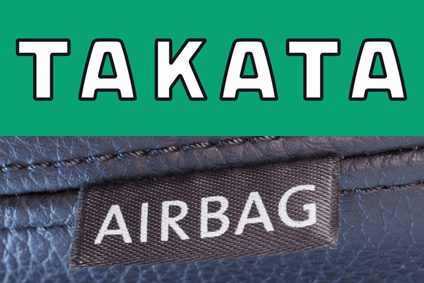 Key Safety Systems and Takata have reached an agreement in principle to sponsor a restructuring plan for the purchase of substantially all of Takata's global assets and operations by the American supplier for an aggregate purchase price of US$1.59bn.
Takata adds it is in the best interests of the company and its stakeholders to address the recall-related issues in conjunction with the proposed sale. Accordingly, with KSS as plan sponsor, proceedings have started with the Civil Rehabilitation Act in Japan and in the US in Chapter 11 of its bankruptcy code.
With the deal, subject to certain adjustments at closing, KSS will acquire substantially all of Takata's assets, except for certain assets and operations relating to Takata's manufacturing and sale of phase-stabilised ammonium nitrate (PSAN) airbag inflators.
It is expected Takata's PSAN-related operations will be run by reorganised Takata following the transaction closing and eventually will be wound down.
"Although Takata has been impacted by the global airbag recall, the underlying strength of its skilled employee base, geographic reach and steering wheels, seat belts and other safety products have not diminished," said KSS president & CEO, Jason Luo.
"We look forward to finalising definitive agreements with Takata in the coming weeks, completing the transaction and serving both our new and long-standing customers while investing in the next phase of growth for the new KSS."
The proposed structure for the potential transaction is intended to minimise transaction risk and supply chain disruption concerns for Takata's OEM customers. The companies anticipate a quick integration.
Several key points of the agreement include:
. KSS plans to retain substantially all of Takata's employees across the world on comparable employment terms as currently provided.
. KSS has held in-depth discussions with Takata's major OEM customers and has jointly developed a transaction structure and operating plan to facilitate ongoing supply of Takata parts. This should provide continuity of supply to Takata's customers and confidence to Takata's employees, suppliers and other key stakeholders.
.KSS plans to continue to support and utilize Takata's presence in Japan, and does not intend to shut down any of Takata's manufacturing facilities there.
KSS intends to establish an Asia regional headquarters in Tokyo, which should create new jobs in Japan, and plans to retain Takata's existing non-PSAN supplier contracts to maintain an uninterrupted supply chain. KSS also intends to invest in many of Takata's other worldwide manufacturing facilities and technology and R&D centres.
KSS has substantially completed its due diligence,and Takata and KSS are working toward finalising a definitive agreement in the coming weeks.
Subject to successful completion of the in court proceedings and other closing conditions, including certain regulatory approvals, KSS expects transaction closure can occur in the first quarter of next year.