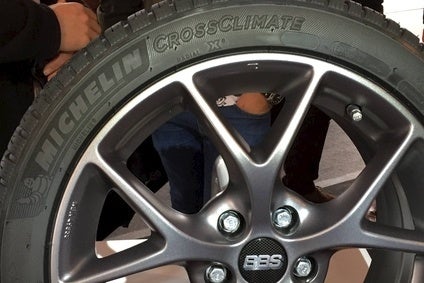 South Korea's Kolon Industries said it had completed expansion of its polyester tyre cord plant in Vietnam, according to Korean reports.
The company said the plant, in Binh Duong province, was now in full production with capacity of 19,200 tons of tyre cord fabric per year. The material is used to strengthen and maintain tyre shape while also enhancing durability.
The plant supplies tyre manufacturers worldwide such as Michelin, Goodyear and Bridgestone.
Kolon now has global capacity for 103,200 tons per year, or around 15% of output.
The company said the main driver of growth at present was the electric vehicle (EV) segment with global sales rising 108% to 6.5m units last year.
The company expected EV sales to exceed 10m units in 2022.
It said EV tyres use 10-20% more tyre cord than ICE equivalents due to the additional weight of the battery cells which weigh around 400kg on average.