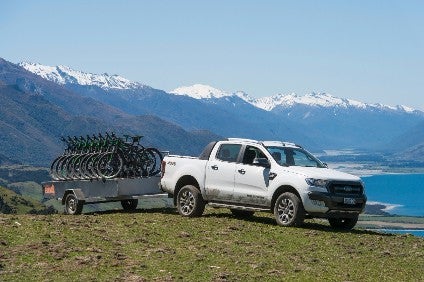 New car and commercial vehicle sales records in New Zealand continued to fall as the industry passed 100,000 registrations during August, the shortest time this milestone has been reached in a calendar year.
In comparison, the Motor Industry Association said, at the height of the global financial crisis in 2009 only 45,384 vehicles had been sold by the end of August versus 103,923 this year, a 129% increase in eight years. Year to date registrations were up 11.3% year on year while sales of 13,063 vehicles last month were up 3%.
mia CEO David Crawford said: "The mix of vehicles registered in August shows changing consumer preferences. While passenger car and SUV registrations of 8,607 units were down 3.2% (289 units) on August 2016, registrations of 4,456 commercial vehicles in August were up by 17.9% (675 units).
"Registrations of SUVs remain strong, however growth in registrations of passenger vehicles continues to weaken. Nevertheless, year to date passenger and SUV registrations still remain [up] 7.5% (4,851 units) above this time in 2016 and commercial vehicle registrations were up 19.6% (5,691 units)" said David Crawford.
Toyota remained overall market leader in New Zealand in August with a 19% market share, followed by Ford (10%) and GM's Holden (8%).
Toyota topped passenger and SUV sales with a 16% share followed by Mazda (9%) and Holden (8%). The top selling passenger and SUV models for the month were the Toyota Corolla (540 units), Kia Sportage (370) and the Mitsubishi Outlander (296).
Toyota also led commercial vehicle sales with a 25% share ahead of Ford (19%) and Holden (9%).
After some months, Ford's Ranger was replaced in August as the best selling model by the recently redesigned Toyota Hilux (17% share) to the Ranger's 15%. But, year to date, the Ranger remained both top selling commercial vehicle model and top model overall with 6,320 registrations to 5,497 for the Hilux.
Vehicle segmentation for August reflected the strong monthly registrations of the Toyota Corolla, the MIA said. Top segments were SUV medium with 15%, followed by Pick Up/Chassis Cab 4×4 (14%) and Small passenger vehicles (11%).