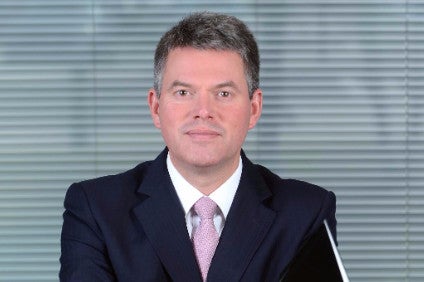 Kia is well on track to achieve its target of 100,000 sales a year in the UK on the back of 10 new or refreshed model introductions over the next three years.
Sales in Britain achieved an all time high of 78,489 in 2015 and are expected to break through 80,000 mark this year following the UK launch of the fourth generation Sportage at the end of this week – the brand's top seller in the country accounting for almost 30% of all sales.
Paul Philpott, president, director and chief executive of Kia UK said: "We have set ourselves a target for 2020 which we believe is achievable and sustainable. We could sell 100,000 cars a year tomorrow if we went into certain fleet channels but I don't see that as sustainable business."
Kia currently has 188 UK dealers, a figure that will rise to 200 once the 2020 target is met. Philpott said any increase in numbers will be demand led. "There's point in filling open points until we have the numbers," he added.
Apart from Sportage and Ceed which are built at Kia's European plant in Slovakia, the UK operation is also slowed by supply constraints on other models due to a shortage of production capacity globally. That will be eased with the opening later this year of a new plant in Mexico.
Philpott said: "The Mexico factory will supply North, South and Central America but what that means is that capacity will be freed up in South Korea to supply our markets."
Among the new models coming are hybrid and wagon versions of the Optima and the new Nero dedicated hybrid which is being unveiled at the Chicago motor show and will also be seen in Geneva at the end of this month.
Philpott added: "Of the 10 introductions, five will be renewals and five will be all new models."