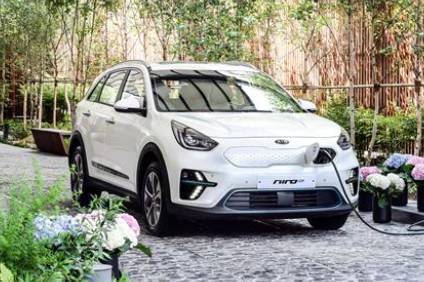 Kia Corporation announced it had agreed to supply tens of thousands of electric vehicles (EVs) per year to the European drivers of US taxi company Uber Technologies.
The South Korean automaker said in a statement the deal was aimed at promoting the adoption of EVs as well as speeding up the expansion of the EV recharging infrastructure in major European cities.
In April, affiliate Hyundai Motor signed a similar agreement to supply many thousands of battery-powered Ioniq and Kona vehicles to Uber drivers operating in Europe.
Kia Corporation confirmed it would supply its Niro EV and other battery-powered models at a discount to Uber drivers operating in 20 European countries. It hopes that the deal will help it complete the establishment of its "zero-emission mobility platform" by 2030.
Kia aims to have sold more than 100,000 EVs to Uber drivers in Europe by 2025, around 50% of which are expected to operate in just seven European capital cities, including Amsterdam, Berlin, Brussels, Lisbon, London, Madrid and Paris.