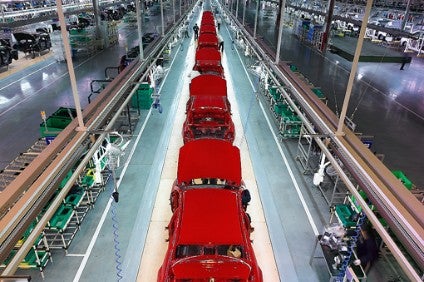 Kia Motors announced it would cease production at one of its vehicle assembly plants in China this month due to weak local demand, according to South Korean news agencies.
The carmaker said it was preparing to stop production of the Sportage and the localized KX7 SUV at one of its three assembly plants in Yancheng, Jiangsu Province, at the end of this month and lease out the factory to local business partner Dongfeng Yueda on a long-term contract.
The redundant plant has an annual production capacity of 140,000 vehicles and its transfer will leave Kia with annual capacity of 750,000 units in Yancheng. Around 1,000 workers have already been transferred to other Kia plants in the city.
Dongfeng Yueda has said it plans to use the factory to produce electric vehicles from the first half of 2021.
Total vehicle sales in China fell by over 16% to 1.9m vehicles in May and by close to 13% to 10.3m in the first five months of 2019.
Kia's sales plunged by 24% in May, according to reports in South Korea, after declining by 22% to around 106,000 units in the first four months of the year.
In full year 2019 the company still aims to sell around 430,000 vehicles.