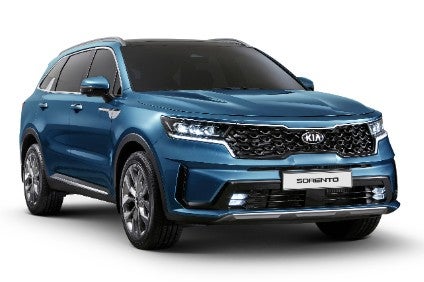 Kia Motors has set a sales target of 70,000 units for its redesigned Sorento SUV in its domestic market this year, up from 52,000 units in 2019.
The fourth generation Sorento went into production at the company's Hwaseong plant in South Korea last week, strengthening Kia's exposure to growing domestic and overseas demand for SUVs.
The Sorento is also produced at the automaker's Georgia plant in the US and sales of the new model are scheduled to start in North America later this year.
This latest Sorento comes with a choice of two powertrains in South Korea: a 2.2-litre diesel unit with eight speed double clutch automatic transmission and a 1.6-litre turbocharged petrol hybrid with conventional, six speed, torque converter automatic gearbox.
Domestic market prices start at KRW36m (US$29,000).
Kia has set a global sales target of 2.96m vehicles for 2020, up by 4.9% on last year's 2.77m units.
But, with global economies deteriorating rapidly due to COVID19 coronavirus outbreak, the company will likely struggle to achieve these targets.