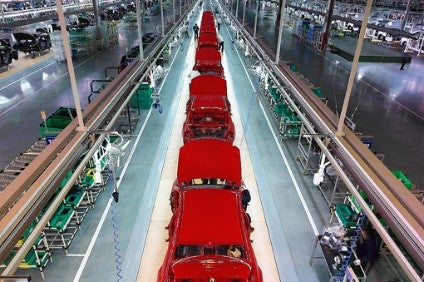 Kia Motors revealed at the weekend it was considering closing one of its main vehicle assembly plants in China in response to weak local demand.
The news followed similar recent reports Hyundai Motor was considering closing one of its five plants in the country as sales continue to plunge.
The two automakers have struggled to recover from the sharp decline in sales in 2017, triggered initially by an unofficial boycott of their products following the diplomatic row over the South Korean deployment of the US-made THAAD missile shield system.
Since peaking at 791,000 units in 2016, Kia's China sales have fallen by more than half, to a little over 390,000 last year. The company's annual production capacity in the country is 900,000 units, pegging the utilisation rate at around 45% last year.
Hyundai sales plunged 43% to 650,000 units last year from a peak of 1,142,000 in 2016. Further sharp declines were reported in the first two months of 2019.
Its annual production capacity in the country is 1.65m so it operated at around 40% of potential capacity last year.
With the overall Chinese vehicle market also declining sharply in the last six months amid slowing economic growth, there is little prospect of either Hyundai or Kia returning to anywhere near previous highs in China anytime soon.
Reports suggested Kia was considering closing one of its plants in Yancheng in eastern Jiangsu province to improve operational efficiency. Its Yancheng Plant No 1 has a production capacity of 140,000 units per year and is seen as the most vulnerable of the three.
Hyundai is also understood to be close to deciding the permanent closure of one of its plants in China.
Beijing Hyundai, a joint venture between BAIC (also a Daimler partner) and Hyundai, recently offered voluntary redundancy packages to 2,000 workers across its three plants with a view to relocating those left to the remaining two plants.