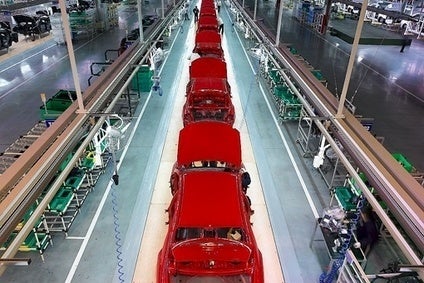 Hyundai Motor Group's Kia Corporation this week said it planned to launch six new electric vehicles (EV) in China over the next five years to help it recover lost market share in the world's largest vehicle market, according to local reports.
The automaker was estimated to have sold 153,200 locally made vehicles in China last year, down 39% on the previous year's volume and a fraction of the 650,000 units it was estimated to have sold in 2016 before a diplomatic spat over the deployment of the US THAAD anti-missile system in South Korea which led to an unofficial boycott of South Korean brands in China.
Kia is targeting China's fast growing new energy vehicle (NEV) market which surged 157% to 3,521,000 units last year. This included 2,916,000 battery-powered vehicles, making China by far the largest single EV market globally.
Kia said it planned to launch the EV6 battery powered passenger car in China in 2023 without providing additional details of other models it intended to launch.
Kia also said it expected the recent restructuring of its local Chinese joint venture, Dongfeng Yueda Kia, would help it lift sales in China. Kia hoped Jiangsu Yueda Group's recent acquisition of Dongfeng Motor's 25% stake in the joint venture would lead to faster decisionmaking, particularly in the selection of models for the local market.