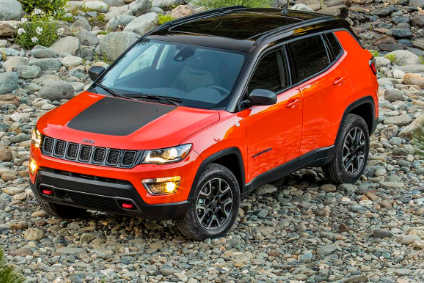 New vehicle sales in the US are expected to decrease 3% year on year to 1.45m units in April 2017, resulting in an estimated 17.1m seasonally adjusted annual rate (SAAR), according to Kelley Blue Book (KBB).
"After a weaker than expected March, it's becoming more likely that 2017 will be the first down year for the industry since 2009," said KBB analyst Tim Fleming. "[We expect] April to continue this downward trend, however the SAAR should bounce back to approximately 17.1m as a result of one less selling day. Beyond April, we will continue to closely monitor still high levels of inventory and elevated incentive spending by manufacturers, both of which are signs of overproduction following last year's sales peak."
After a record year of sales in 2016 and seven consecutive year on year sales increases, KBB's 2017 forecast calls for sales in the range of 16.8m to 17.3m units, a 1% to 4% decrease from last year.
Key highlights of the estimated April 2017 sales forecast:
In April, new light-vehicle sales, including fleet, are expected to hit 1,445,000 units, down 3% compared to April 2016 and down 7% from March 2017.
The seasonally adjusted annual rate (SAAR) for April 2017 is estimated to be 17.1m, down from 17.3m in April 2016 and up from 16.5m in March 2017.
Retail sales are expected to account for 79.2% of volume in April 2017, slightly up from 79.0% in April 2016.
While most manufacturers will likely report declines in April, Subaru is poised to set another monthly record. The recently redesigned Impreza is leading the way for the automaker, at a time when most cars are struggling in the market. To help achieve this growth, Subaru is boosting its incentive spending, but the manufacturer still maintains the lowest incentive levels in the industry.
Fiat Chrysler could see one of the greatest sales declines of all major manufacturers at a projected volume loss of 6%. The Jeep brand, now the highest volume brand for FCA, has faltered as of late and needs a solid launch for the new Compass, which recently hit dealerships. April looks to be a down month for Jeep and FCA's overall SUV lineup, even as SUV sales are generally faring well across the industry.