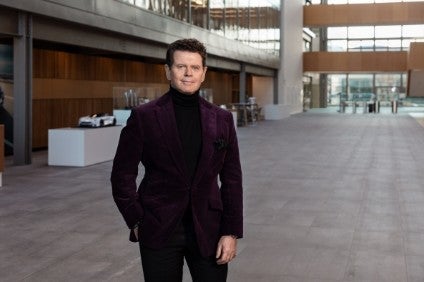 New Jaguar Land Rover CEO Thierry Bollore has named Gerry McGovern, the automaker's chief creative officer, to the board of management.
In October 2020 McGovern was appointed to the new chief creative officer post, "signalling the vital importance of design leadership to Jaguar Land Rover's future".
"As [we] continue to transform [our] business at pace and redefine strategic direction, this crucial addition to the boardroom further emphasises the vital importance of creativity to the ongoing prosperity," JLR said in a statement.
Bollore said: "Gerry's expanded chief creative officer accountabilities include heading design functions at both Jaguar and Land Rover, enhancing and developing the character, distinction and personality of each with his usual passion and energy. Also, to continue to elevate and protect our two great brands, his role will now include creative direction across all of [our] global visual communications, ensuring a consistent look and feel, befitting each of their distinctive characters."
In his new role McGovern's "recognised creative mindset along with his business acumen will also take on the curation of the Jaguar brand with a remit to redefine its future" JLR added.