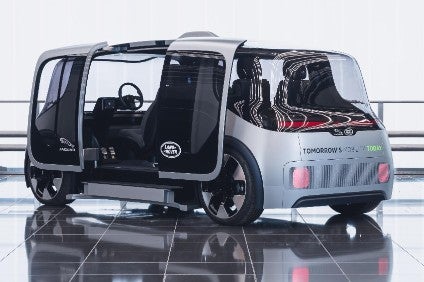 Jaguar Land Rover has shown its Project Vector, part of its Destination Zero project, an autonomous, electric, connected urban mobility vehicle.
The Tata Motors owned automaker described the concept as "an advanced, flexible, multi-use electric vehicle that is "autonomy-ready' ".
It is collaborating with academia, supply chain and digital services to create connected, integrated mobility systems.
The concept is four metres long and designed for city use, packaging all its battery and drivetrain components into a flat floor, to allow a variety of uses.
Seating configurations for private or shared use and arrangements for commercial applications, such as last mile deliveries, are all possible.
The vehicle was developed at England's National Automotive Innovation Centre "to gain the advantages of working with agility and close collaboration with academic and external partners".
It will also be used to research how customers connect with mobility services and the infrastructure required to enable fully integrated, autonomous vehicles in cities.
JLR thinks future urban travel will be a composite of owned and shared vehicles, access to ride hailing and on demand services plus public transport. The concept shows the vehicle as a flexible part of the urban mobility network that can be adapted for different purposes.
The plan is to collaborate with Coventry City Council and the West Midlands Combined Authority to plan a mobility service from late 2021, as a living laboratory for future mobility on the streets of Jaguar's home town of Coventry.