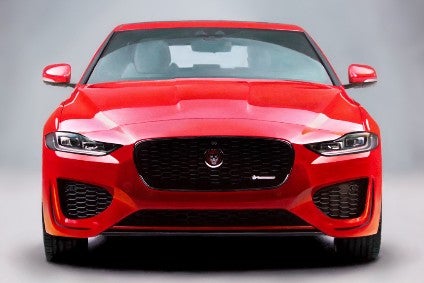 For the second month in a row, the high-margin Range Rover Sport was Jaguar Land Rover's worldwide best seller. And with the exception of China, both brands delivered strong sales results in February.
So-called 'flash figures' released by Tata Motors show Jaguar deliveries in China crashing by 44 per cent last month to 1,591 cars and SUVs. For Land Rover, it was even worse: sales fell by 49 per cent to 3,015 SUVs. The other bad news was the ongoing collapse of the Jaguar XF sedan and estate range at a global level: sales fell to a mere 1,375 units in February.
Leaving aside the problems of China and the issues of the XF – it will soon be facelifted, which should help things greatly – the overall picture is fairly positive. Jaguar's experiment with a high-priced electric SUV appears to be working, as the I-Pace found 1,388 buyers in February, while there was at last an uptick for the XE, deliveries of which rose by 12 per cent to 2,136 units. The E-Pace also had a strong month (3,056) but F-Pace deliveries declined (3,476, -17 per cent).
The Range Rover Sport crossed the 6,000 units mark last month, while Range Rover sales also improved. Unfortunately, Velar, Discovery and Discovery Sport deliveries declined. Overall, Land Rover sales were down by 8.1 per cent to 26,053 vehicles, but Jaguar rose by 5.8 per cent to 12,035. The net effect was a 4.1 per cent dip to 38,288 cars and SUVs.
Jaguar is expected to make strong gains over the coming months thanks to the introduction of the recently announced update for the XE, plus the XE-L built in Changshu by Chery JLR should soon have the same facelift.
While the acclaimed but very pricey Velar continues to be a major sales disappointment for Land Rover, the new Evoque should turn things around for the brand soon enough. Then in a few months' time comes a major facelift for the Discovery Sport, which should arrest that model's ongoing sales slide. Whether or not JLR has the resources or will to address the controversial looks of the Discovery remains unknown: many believe that a well executed facelift could transform that model's performance.