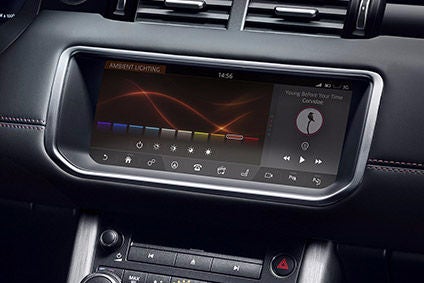 A deal that puts SIM cards into Jaguar Land Rover models so owners can use mobile data services has been launched in six new European countries in the second phase of the project.
Transatel began supplying Ubigi brand SIM cards to JLR dealers in the UK, Germany and Italy in 2018 and is now expanding this to Spain, Portugal, Belgium, the Netherlands, Luxembourg and France.
The SIMs provide mobile data connection to enable on-board wi-fi and infotainment services. A dedicated website provides owners with step-by-step setup instructions and enables them to open an account to pay the monthly data charge.
However, recent Jaguar Land Rover models come with a three-year 'pre-paid' data plan with the option to purchase additional data top-ups.
just-auto has tried the service during a week-long loan of a Range Rover Evoque. As well as using it for navigation and local services data, the system provided a wifi hotspot for six connected tablets and phones with fast data download/upload in a variety of urban and rural locations in the English West Midlands and southern Home Counties.
Ubigi provides the connectivity, manages customer and retailer relations and support, and enables the payment processes for purchasing data bundles. A combined team of JLR and BearingPoint UK staff have been managing the internal feature launch and necessary integration of the programme over the last 18 months.
End users can manage their account via an app, accessible from any device. The app enables account management, user registration and payment, and other features.
Transatel, recently acquired by NTT Communications of NTT Group (Nippon Telegraph and Telephone), the world's fifth largest telecom operator, is the technical enabler behind the Ubigi brand.
The service was launched in June 2018 by Transatel, Jaguar Land Rover and BearingPoint UK and demonstrated at the Paris show in October.
Ubigi provides worldwide cellular connectivity dedicated to the Internet of Things. It claims its service offers 'always connected' wireless capability for laptops, tablets, and vehicles, at "near-to-local rates" in 150 countries and destinations.
BearingPoint is an independent management and technology consultancy.