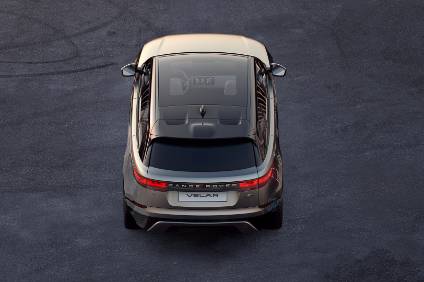 Tata-owned Jaguar Land Rover (JLR) has confirmed that its new Range Rover Velar model will be built exclusively at its Solihull plant in the UK.
The Velar becomes the fourth range in the Range Rover line-up.
JLR said that the expansion of its product range and building 'this British designed and engineered car in the UK is a sign of our confidence in British manufacturing'.
The company also said it is 'leading the global premium car industry with our commitment to our home market and our heart, soul and headquarters will always be in the UK'.
The new Velar is positioned between the Range Rover Evoque and the Range Rover Sport. The Range Rover Velar is the third model to be launched at the Solihull manufacturing plant in just two years. It follows an injection of GBP1.5bn in new facilities and technologies at the plant which began with the Jaguar XE and F-PACE.
JLR says that the output of its four UK manufacturing plants directly supports more than 40,000 British jobs and a further 250,000 in the supply chain. In the past six years the company has more than doubled its workforce to support global demand for its products. Last year Jaguar Land Rover sold 583,313 cars.
The Range Rover Velar will be sold in more than 100 markets globally and is available to order from summer 2017. It will be unveiled today (March 1).
The Velar is closely related to the similarly sized Jaguar F-PACE. 'Velar' was the codename for what became the original 1970 Range Rover.
According to just-auto/QUBE's PLDB database the rear- and all-wheel drive platform is the same as that of the Jaguar F-PACE, XE and second generation XF. This is based upon the PLA aluminium architecture as used by the Range Rover and RR Sport. Jaguar has named the architecture iQ[Al] but it is unclear if this will be the official designation for all JLR vehicles which will use it. Whereas the F-PACE is a five-seater, the Velar is a 5+2. There might be an EV variant but this is yet to be confirmed.