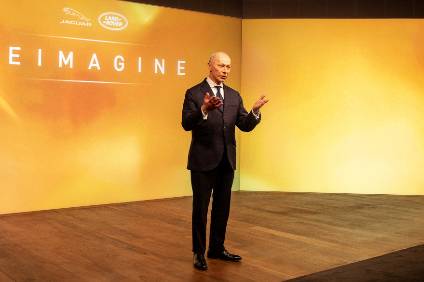 Tata-owned Jaguar Land Rover (JLR) has confirmed a further 2,000 job cuts this year, following the firm's announcement that the Jaguar brand will be all-electric by 2025.
Last week, JLR outlined its 'Reimagine' strategy, which included plans to achieve net-zero emissions across its supply chain, products and operations by 2039.
Thierry Bolloré, chief executive of JLR, said: "We are harnessing those ingredients today to reimagine the business, the two brands and the customer experience of tomorrow. The Reimagine strategy allows us to enhance and celebrate that uniqueness like never before. Together, we can design an even more sustainable and positive impact on the world around us."
The job cuts were announced following the start of a full review of the company, with JLR issuing a statement: "We need to reduce the cost base to achieve a lean foundation, which will allow us to transform most effectively into a more agile organisation.
"We have started to brief our salaried employees about the detail of the organisation review. This does not impact our hourly paid, manufacturing colleagues. We anticipate a net reduction of around 2,000 people from our global salaried workforce in the next financial year."
As part of the Reimagine strategy, JLR will also be moving into the hydrogen fuel space. According to the firm's predictions, hydrogen fuel cell prototypes will arrive on UK roads within the next 12 months, as part of its long-term investment programme.
Anticipating a required annual commitment of GBP2.5bn, the firm sees close collaboration and knowledge-sharing with other Tata Group companies as essential to enhancing sustainability and reducing emissions.
N Chandrasekaran, chairman of Tata Sons, Tata Motors and JLR Automotive, added: "The Reimagine strategy takes Jaguar Land Rover on a significant path of acceleration in harmony with the vision and sustainability priorities of the wider Tata Group."
See also: Jaguar to go all-electric from 2025